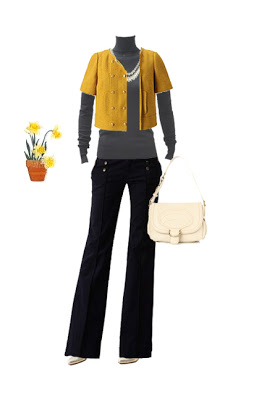 What to Wear: Spring Sales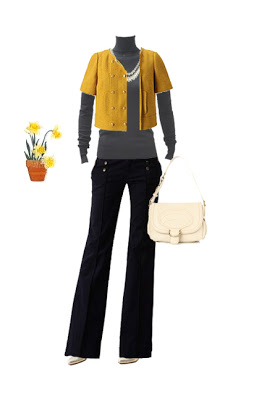 There are some great sales to take advantage of this spring if you're looking for a few fresh wardrobe pieces.
Jacket – Lasata Jacket half off from Anthropologie. A splash of yellow brightens the winter.
Sweater – A basic gray turtleneck from French Connection for $25.
Pants – Denim sailor trousers for $19 from Ann Taylor Loft.
Bag – $30 for this ivory French Connection purse.
Shoes – Gold pumps with a finish that can work for the office on sale from J.Crew.