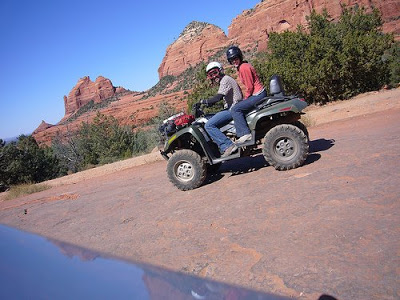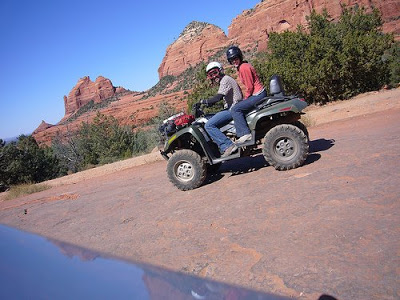 We left Chaco Canyon and drove to Sedona, Arizona the next day. On the way, we stopped at Petrified Forest National Park to see the old Painted Desert Inn. What a fun old resort. I wish they'd re-open it!
We checked into the Southwest Inn in Sedona after dark. We had a great room with a fireplace, king sized bed, bathrobes and nearby spa. Being dark the night before, the brilliant red rocks of Sedona were a nice surprise in the morning!
Instead of the typical Pink Jeep tours, we decided to take an ATV after seing a rental sign in town. What a riot! We instantly turned into huge rednecks (literally! that red dust is pervasive), rambling all over the red rock off-road trails. I don't know the last time I laughed so hard for so long! It was such a fun way to explore the area's canyons.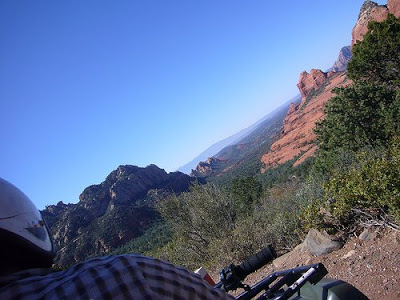 After finishing our ride and cleaning the red dust off our faces, we spent the rest of the day exploring the touristy downtown. At a little shop, we found an interesting instrument to give unorthodox friends for their wedding present.