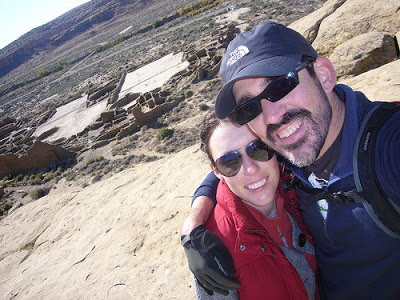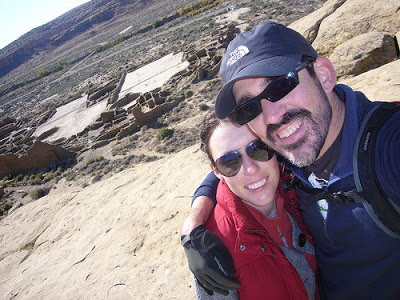 Based on a friend's recommendation, we drove to the Northwest corner of New Mexico and out on a 20 mile dirt road to Chaco Canyon. There are a massive amount of 1,000 year old pueblo ruins at this isolated site. It's basically the Machu Picchu of North America. And also super harsh, isolated, dry and cold (so cold! our tent froze overnight). Why would they have chosen this place to build a 600 room, four story ancient pueblo "convention center?"
We spent two days here, hiking the almost deserted park and exploring the ruins. At one unexcavated pueblo far out on the 6 mile Pueblo Alto trail, we even identified a shard of Chaco coil-style pottery. Our campsite was on top of the what had been the last occupied area and was full of petroglyphs on the rock walls. An amazing and strange place.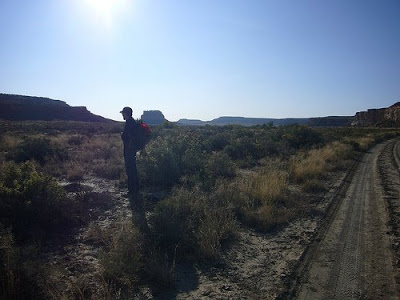 You can see all our photos from New Mexico here. Tomorrow: Arizona and our brief conversion to rednecks.