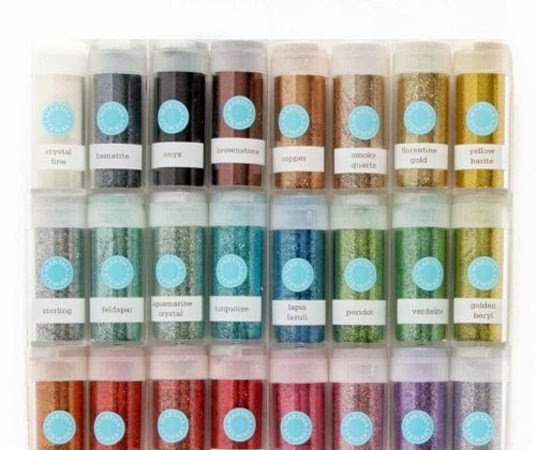 Two Valentine Ideas Using Martha Stewart's Glitter Collection
Almost every woman I know owns (or has considered buying) one of Martha Stewart's 24-piece glitter sets. Tiny glittery vials packed in rainbow order with elegant names? That's essentially irresistible to anyone passing through Michael's or Pinterest. But once you have all that glitter…what do you do with it?
My sister and I tackled this issue with an impromptu Valentine's Day craft night.
Using brushes to paint on Elmer's Glue, we started with small ombre hearts using the silver, gold, pink and red glitter colors.
Martha's fine glitter is so much nicer than the standard grade! We also worked on lettering for a framed "Love" sign.
After all that crafting, we maybe used up only 1% of the glitter collection. You'd have to wallpaper your bathroom in glitter to use it all. Wax envelopes for the tiny glitter hearts will be cute for Valentine's Day in a few weeks.
To keep the glitter adhered to your final designs, try a light coat of hairspray or clear spray paint.