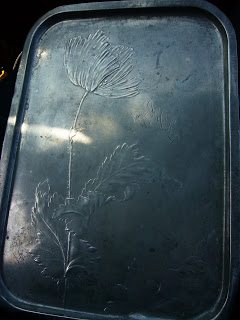 Deal: Kayserzinn Poppy Tray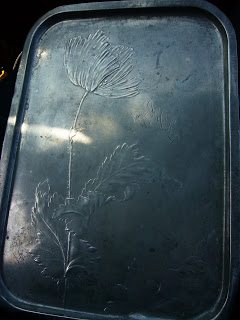 I needed another silver tray like a whole in the head, but this piece at the Alameda Flea Market was just too appealing. And, after a little internet research, I'm glad I indulged.
Its a 12×9 pewter tray with a poppy design and monogram by a German company called Kayserzinn. I bought it for $18…according to the internet, it's worth more like between $100-$600. I just like it as a cute and well-sized space to drop my keys.