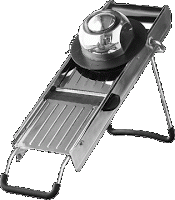 Ladies Activity Club: Cooking Lesson
Last Tuesday's LAC party was another fantastic event! Normally our summers are pretty slow, but we've had good attendance so far thanks to our hostesses coming up with special events.
For the July party, Rebecca invited 16 of us to her apartment for a cooking party. We started by decorating our own white apron with iron on letters and buttons.
When the chef from Aqua arrived, we switched gears, divided into teams and launched full bore into appetizer creations. Our four recipes were: crab and cucumber, tomato and watermelon tartar, lobster en croute and pomme maxine with caviar and crème fraîche.
Everything was delicious and not all that hard. Here are the tricks I learned:
Get a mandoline and use it for everything. We wrapped crab mixture in thin cucumber strips and sliced potato rounds for the pomme maxine. The best use was to slice a frozen baguette into thin strips.
Arrange said bread strips in the shape of a plus and fill them with something delicious (ours were full of diced lobster, taragon and nufatchel cheese), fold it over into a little packet, top with melted butter and bake. The final result is the best. thing. ever.
Hardboiled egg (which I just started eating last weekend) is a good way to add umami to a dish.
Quality ingredients let you cheat. You don't have to spend hours slaving away on an appetizer, just use a small amount of crab or lobster in a simple way.
So fun! I learned a ton at this party. The pressure is on for the anniversary party I'll host in August.