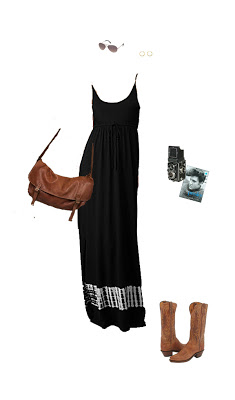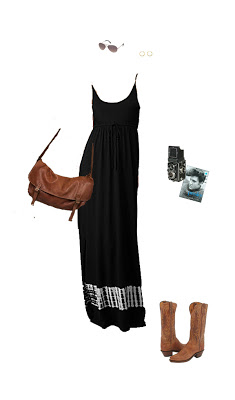 Here's one of the get-ups I've brainstormed for the trip to Memphis in a few weeks. Maxi dresses are my favorite for staying cool but still covered up – this one has a rocker-edge.
Dress – A cotton jersey maxi dress with a tie-dye trim.
Boots – Classic cowboy boots will be a little warm, but are so worth it.
Purse– A leather satchel (this one is expensive) to match the boots.
Glasses – Aviators are a must.
Earrings – Beaded gold hoops.
Book – Biography of Elvis.