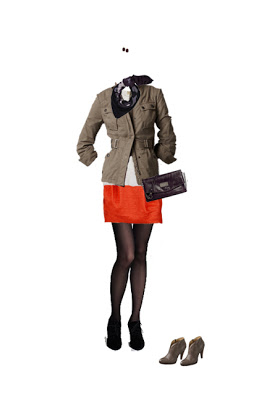 Per request, here's an idea for how to wear short booties this fall. I would love to go to work in a bright orange mini and military jacket!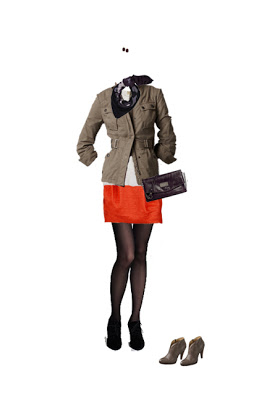 Jacket – Belted military coat for $90 from Ann Taylor Loft.
Blouse – A floaty white blouse.
Skirt – A bright orange tweed mini. They have a similar skirt at J.Crew too.
Booties – From Frye.
Earrings – Purple crystal drops from The Met.
Scarf – Inspiration from this purple and black McQueen scarf.
Bag – A small purple crossover bag.