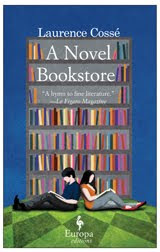 Book Report: A Novel Bookstore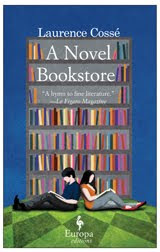 I seem to be stumbling across translated French novels lately. They're a fun challenge; even with excellent translation there are still a lot of cultural clues and phrases that don't make sense right off the bat.
Plus, it's fun to observe the French ways of thinking about things. In A Novel Bookstore, a mystery set in Paris, French civil agencies, gypsies, seasons and artistic circles are all supporting characters. It would make for an excellent book club read, with a party featuring buttery pastries.
PS: Light posting for the rest of the week as I work like mad at a series of conferences here in San Francisco.