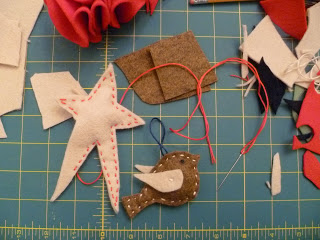 Advent Calendar: December 22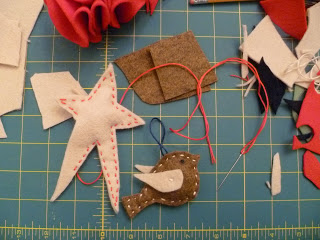 We had our December Ladies Activity Club party last night. The ever-so-talented Tracy hosted us for an evening of making felt ornaments and bows – a last minute Christmas craft-up.
In between sewing, she served a delicious pear blueberry bread pudding with fresh whipped cream.
Only one more night to finish my Christmas cards, wrap presents and prepare the apartment for week-long visitors.