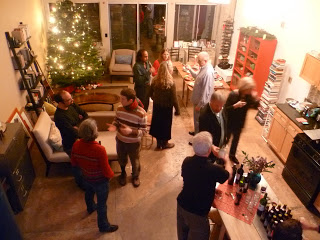 Party Recipe: Book Launch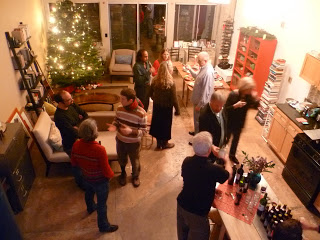 We had a fun party last night with about 15 people for the launch of a friend's autobiography, Daveland. It was a great event with a lot of creative San Franciscans who had contributed to the project – writers, journalists, poets, artists and musicians. The best part is that the whole party came to us, from food to guests. All we had to do was open the door!
Food: Salami, olive bread, three kinds of cheddar, cranberry cinnamon goat cheese, crackers, veggies, hummus, chips, stuffed dates, pigs in blankets.
Drinks: South American wine and German beer.
Entertainment: A slideshow of images and quotes from the book with South American music, speeches, live jam sessions.