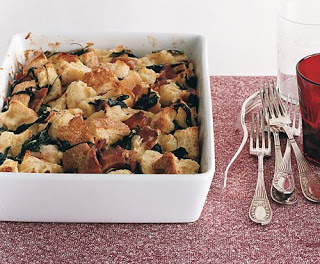 Recipe: Savory Bread Pudding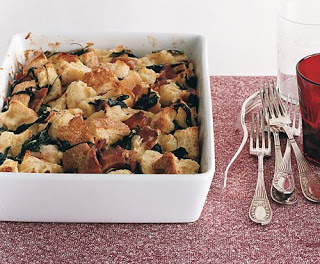 Gourmet's savory bread pudding recipe has been a stand-out dish for a couple of our holiday brunches now. I mixed it up this year with black olive wheat and sourdough bread along with the regular country loaf. And a added kale and mushroom to the arugula mixture (no bacon for the vegetarians).
Cube the bread into small pieces and cook the greens the night before. In the morning, all you have to do is mix everything with eggs, cheese and cream and bake.
No matter how you customize it, this casserole is a real champ for the holidays.