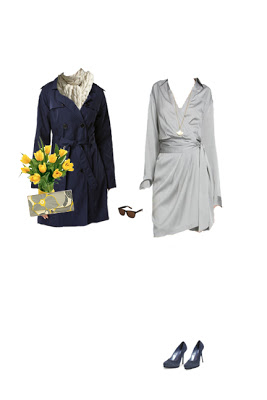 What to Wear: Not Quite Spring
The weather has returned to normal this week. A tiny bit rainy, some wind and a chill in the air. I love this time of year in the city. Flowers on my desk & spring colors coming in to the wardrobe.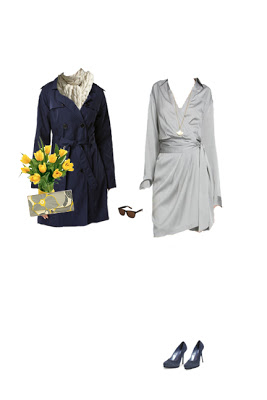 Dress
– Love this (pricey) wrap dress from DVF. Her designs are worth every penny. Dark gray tights with this would be awesome.
Shoes
– Blue platform pumps kept at the office and swapped for rain boots on the walk to work.
Wallet
– In gray and yellow from Etsy.
Scarf
– I have no idea how to knit…but I would make this scarf if I could.