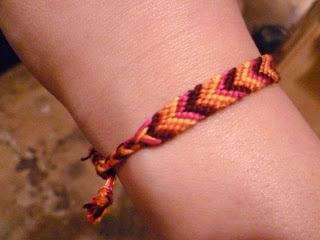 To Do: Friendship Bracelets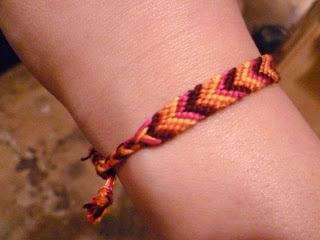 I've now got the hang of making these classic bracelets from embroidery floss. Rob's wearing the first one – in brown and blue – and Margaret has the second – in pink and orange.
The
HonestlyWTF
instructions are easy to follow, once you get started. Having the thread taped down firmly on a board is a major help.
The bracelets are such a perfect accessory for summer!