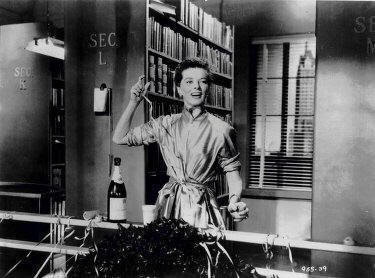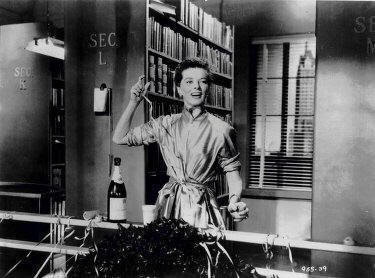 I'm having a party for my work team at the apartment this week. It's the first time most of them have been to the place and I'm a bit nervous!
I'll just have to channel the radiant spirit of Katherine Hepburn as the boss in
Desk Set
. Isn't she lovely?
Have you had all your co-workers over before? Any tips?