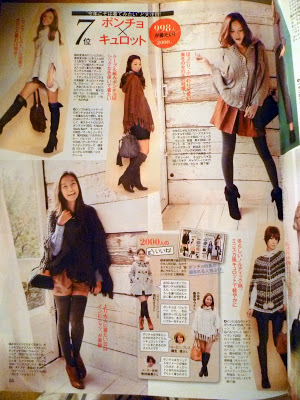 Japanese Fashion: Ponchos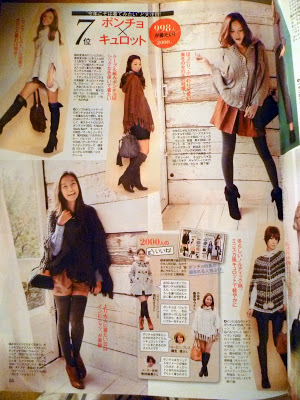 I stocked up on fashion magazines in Japan. The amount of inspirational outfits, hairstyles and nail polish designs they put together in these things is amazing, so it doesn't really matter if you can't read Japanese at all.
I snapped pictures from More magazine to share with you over the next few weeks. For today, seven cute ways to wear ponchos! The trick is apparently short skirts or shorts with boots.
The plaid scarf I wore at the zoo last weekend is from Japan and has wood buttons so that it can switch from a pashmina to a poncho. Super cute. If I were better at sewing, I'd add buttons to all my scarves!