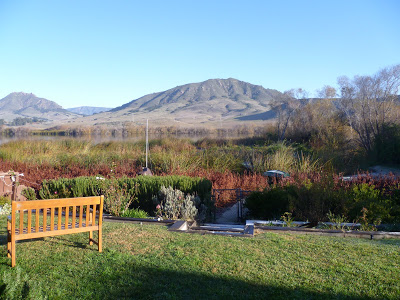 Weekend Roundup: The Christmas that Nearly Wasn't
I don't know how it was in your neck of the woods, but here in California – Christmas was almost cancelled by what seemed to be a massive outbreak of cold and flu. All told, we missed out on seeing 9 different people this weekend due to illness – not our finest holiday. It hit me in mid-December and nearly forced us to call off our holiday brunch. Then, the morning we were headed to Fresno, Rob work up with a fresh cold too.
So, at the last minute, we changed plans. I stocked the house with food for Rob and drove to San Luis Obispo to spend Christmas with my parent's and Rob's sister's family. I woke up on Christmas Eve to see the central coast was just as sunny and pretty as ever: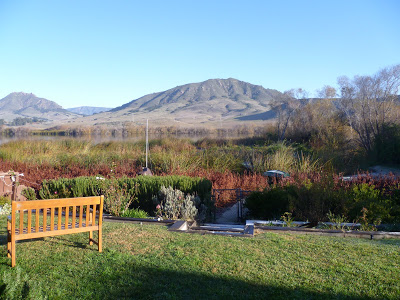 That morning, we did the regular routine of farmer's market and breakfast in town. Rob's sister called to say that her whole family was sick too – we agreed that the healthiest three kids would come for Christmas dinner along with her. Back at home, I played with my parent's new dog, Peggy, worked on a puzzle and finished the last 40 Christmas cards on my list. Margaret came over for a visit in the afternoon. After her visit, we prepped some food for the next day's party. In the evening, we had a quiet fondue dinner: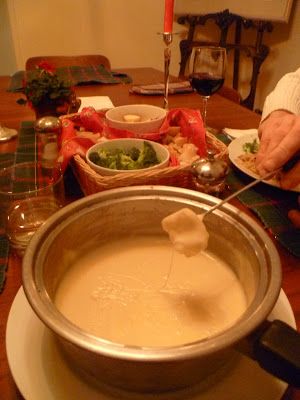 Christmas morning was a lot smaller than our usual spread. Only three stockings instead of a big row, but plenty festive: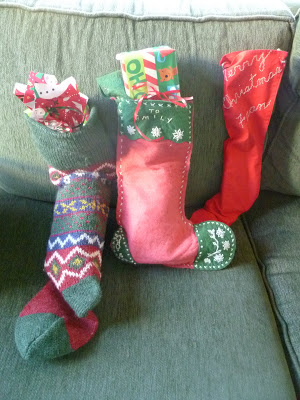 Rob smartly set up a live Google+ Hangout so that he, and my sister and brother-in-law visiting in New Orleans, could follow along live through my cell phone. Peggy got in on the action and it was starting to feel like a regular holiday after all!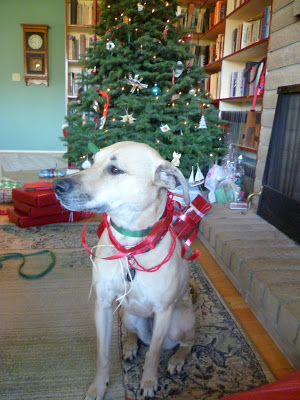 We even had the traditional Holiday Battle of the Electronics. With Rob troubleshooting over the phone, I fixed the wifi and the Roku. With a dash of customer support help, I also got my mom set up on her new Nook: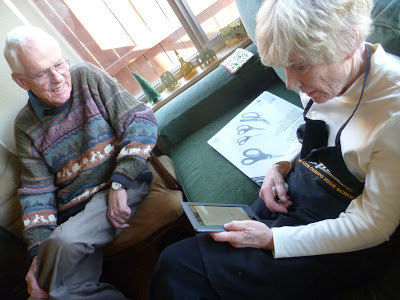 All the electronics were sorted out and we shifted our attention to cooking for our holiday dinner. We set the table with my family collection of Aantas, including this little Swedish guy my mom purchased in Africa: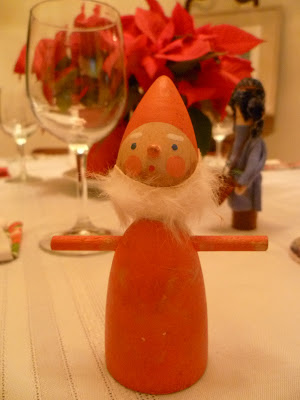 Gorgeous turkey came out of the oven right on time: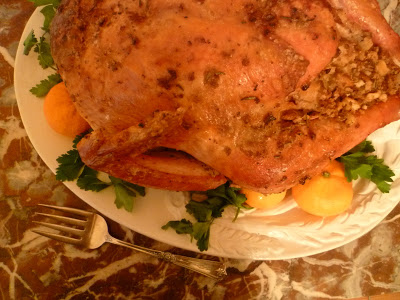 Rob's sister and her three healthiest kids arrived at 5:00. Rob teleconferenced in again to see them open their gifts and we sat down to a festive holiday meal: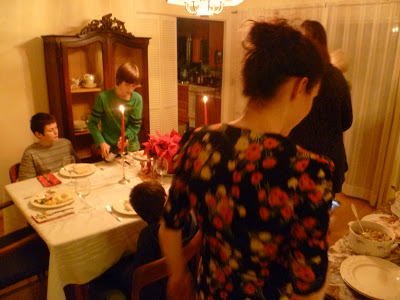 Of course, your own mother's Christmas dinner is always the best in the universe – but this year's was particularly great. Turkey, mashed potatoes, stuffing, white wine gravy, roasted brussels sprouts and creamed pearl onions: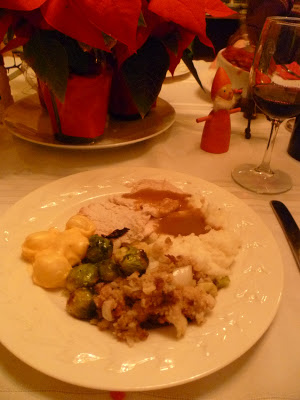 Pumpkin and apple pie for dessert. We said goodbye to our guests and did the dishes before turning in.
On Monday morning, the final sick-call came in at 7:30 am. Flu changed my breakfast plans with two friends from high school was down to just one. I had a great time with Sarah at Big Sky, drinking plenty of their good coffee. After breakfast, it was time to drive home to my poor, sick husband.
Quick drive and uneventful. Once home, I made Rob big bowls of chicken & rice soup for a late lunch. In the evening, we walked around downtown doing a few errands – the first time Rob had been outside the apartment since Friday morning. The city was packed with sale-hunters and not yet removed of Christmas decorations. So pretty!