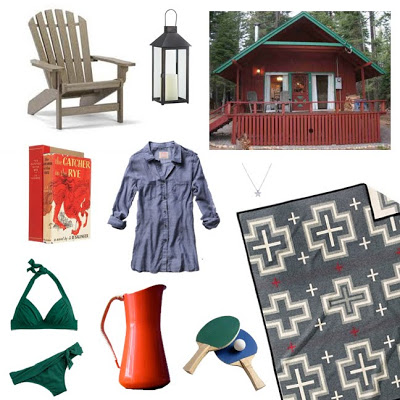 Beach House Style: Tahoe Cottage
For our latest beach house, let's head to the lakefront instead of the beach! This little red cottage is in Lake Tahoe. Details, clockwise, from the photo: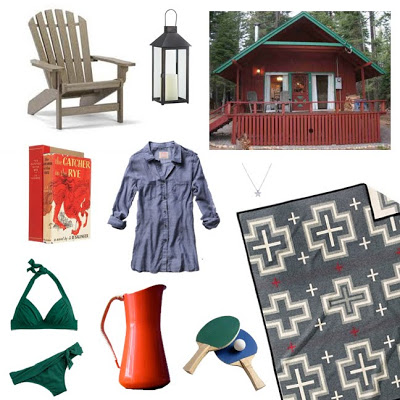 Cabin – A little old fashioned cabin for rent right on the west shore of Lake Tahoe.
Blanket – A Pendleton classic inspired by Native American design, rugged enough to take to the beach.
Ping pong – An American summer must-have!
Pitcher – Such a lovely antique find in red enamel with a wicker handle, on Etsy.
Bikini – With a dash of vintage style from J.Crew.
Shirt – Rough and tumble chambray top for canoeing around the lake.
Necklace – A tiny gold star with your initial seems like a summer camp souvenir for grownups.
Book – An old copy of Catcher in the Rye would be just right.
Chair – An adirondack made from recycled materials.
Lantern – For evenings on the porch.