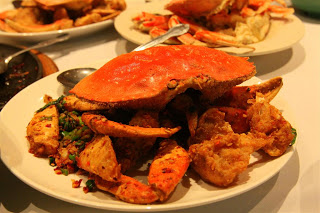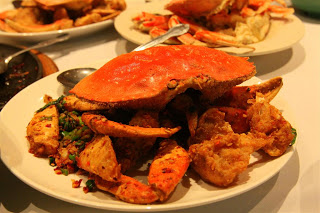 Hands down one of my all-time favorite dinners in San Francisco. When Jackie and Pierre were here last week, we drove across town for a crab pilgrimage.
Spicy crab at PPQ Dungeness Island is the best thing ever. The fresh (giant) dungeness crab is lightly battered with a salt and pepper mixture and then tossed with chilies, green onion and chili oil. The crab inside is tender and juicy and the seasoning is a perfect complement.
Order it with sides of hot garlic noodles and a cold beer – and nothing else, you're done! One crab can serve three people pretty easily.