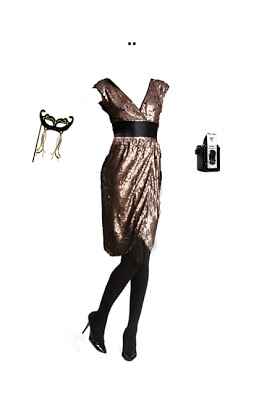 What to Wear: New Orleans Wedding
Catherine wrote in asking for a comfortable, festive dress to wear to a wedding in New Orleans:
My name is Catherine and I have been reading your blog for a couple years now. I love your "what to wear" posts and I was wondering if you could help me with an outfit dilemma. I have a wedding in New Orleans in two weeks. My husband is a groomsman and I am the photographer. I would like something appropriate for the culture of New Orleans French quarter and practical for taking pictures as well as compliment my husbands tux. I am 5'4″ tall and a size 10 with long brown curly hair. I would love any ideas!
What a fun trip. I hope she'll eat some oysters for me!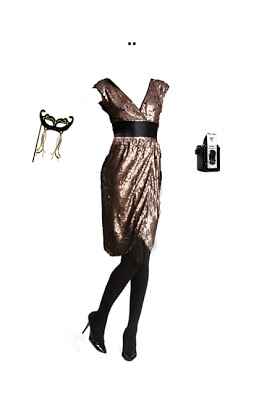 Dress – I love the cut of this BCBG dress with sequins. It looks like it would be so comfortable and the bow on the back is perfect.
Shoes – Me Too pumps are super comfortable and will give Catherine a few extra inches while running around taking pictures.
Earrings – Basic studs in black keep the outfit from going over-the-top.