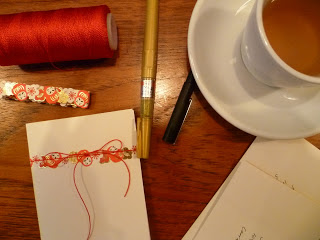 Weekend Roundup: New Year's
This was a lovely inside kind of weekend. After a month of parties, dinners, travel, etc. it was grand to spend quiet time inside drinking tea, doing chores and relaxing. Aside from the New Year's Eve party on Saturday night, we barely left the house!
On Saturday morning, we had a bit oatmeal breakfast. Rob went for a bike ride with a friend and I wrote all my thank you notes using paper supplies and stickers from Japan. I just love this tape with little frowny guys and cherry blossoms: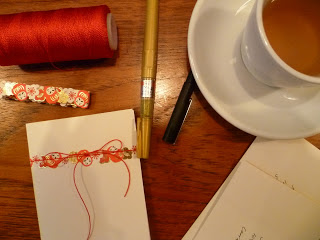 I wrote our holiday journal for the year and also made the quilted fabric balls purchased at a shrine sale in Japan into a garland for the tree: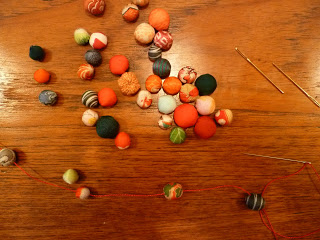 Rob took me for a tour of Tech Shop, his new favorite place! It has all sorts of sophisticated metal, electronic and wordworking machines for members. Very cool.
In the evening, we dressed up in full New Year's regalia and took the bus (free all night, thank you SFMTA!) to a party at Sean's house. Lots of fun with magnums of beer, jello shots, 90's hip hop and noisemakers. Bus back home, through the crowds in SOMA and to bed.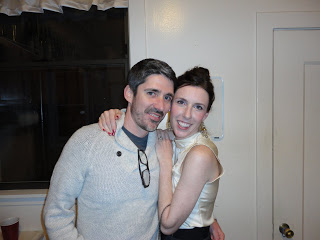 Lazy morning on Sunday. We had cereal and coffee for breakfast while reading the paper and watching a movie. Took a walk along the waterfront and had pizza for lunch. And then spent some time in the basement storage unit getting organized. Lots of laundry. Took down the tree and packed up Christmas.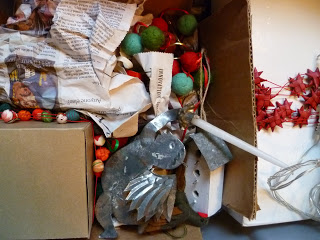 In the evening, I made a big batch of artichokes and spent some time hitting up the after Christmas sales online. Such great deals!
Monday morning was much of the same. Rob and I motivated to go for a long run along the Embarcadero and had breakfast burritos at the Ferry Building on the way home. At home, I did even more laundry (seven loads this weekend, nuts), oiled the teak furniture and baked a batch of chocolate chip cookies: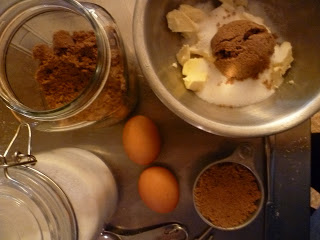 In the evening, we dressed up and went to dinner with Yvette, Tom and friends at Oola. Way too much tasty food, including a charcuterie spread, truffle parmesan fries, mussels, filet minion, soy glazed ribs, kale with bacon, brioche bread pudding and caramel chocolate lava cakes!