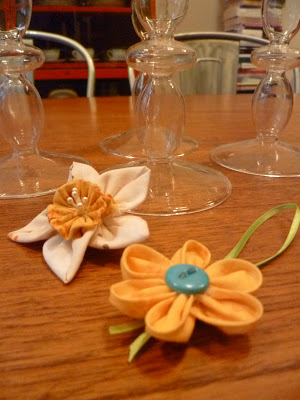 Ladies Activity Club: Kanzashi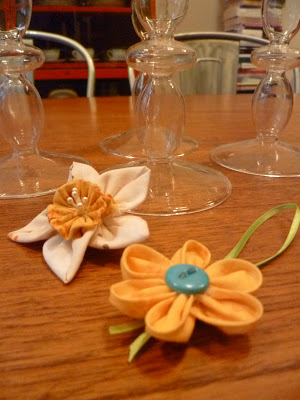 This week has been challenging at work. A mix of just so much very good and very bad happening all at the same time. I'm excited that it's Friday and we're almost done.
Last night, I took a break with the Ladies Activity Club! Yvonne and her sister hosted us for a night of making kanzashi,
Japanese fabric flowers
. A perfect craft for making Easter tree ornaments or adorable headbands for the little ones.
Along with the fabric craft project, she brought a spread of sushi, edamame, steamed pork buns, dried fruit and mimosas.