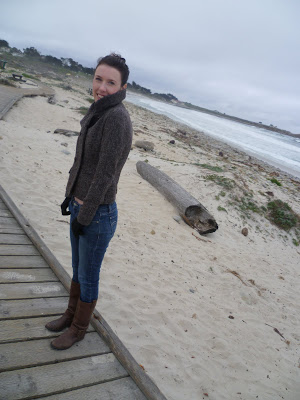 Weekend Round-Up: Pacific Grove
Rob biked south with his friend, Liam, on Thursday, and I drove down on Friday with Kay to spend his birthday weekend together in Pacific Grove. We had a late dinner at Vivolo's Chowder House and turned in at the cute motel.
On Saturday, it was freezing cold and rainy but that didn't stop us from exploring the coast along 17-mile drive. We would pop out of the car, take a photo and jump back in to crank up the heater.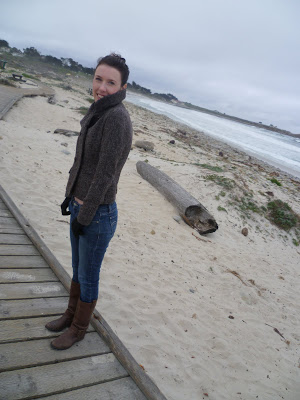 Along the way, we stopped at the famous lone cypress tree and explored the Pebble Beach Lodge, which I hadn't visited before.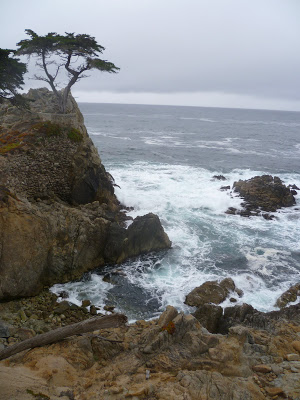 We stopped in Carmel for lunch at a place called La Bicyclette that was SO good. Starting with the elderflower mimosa (served on a tiny silver tray) and all the way through a beet salad, two delicious pizzas and charcuterie sampler with wood fired olive bread. I would definitely go back.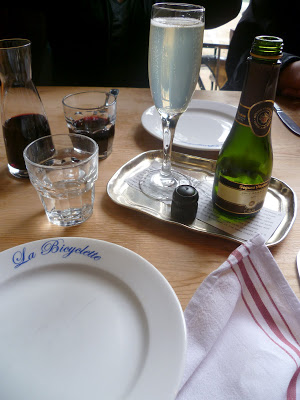 After lunch, we walked around the galleries and gourmet shops of downtown Carmel. I hadn't realized just how many lovely estate jewelry stores there were in town, very tempting! Still raining hard, we briefly drove to Carmel Valley and ran across an amazing dollhouse museum, before returning to Carmel for a pint and dessert at
The Forge in the Forest
where Kay's friend was working. Loved the copper walls of this little spot.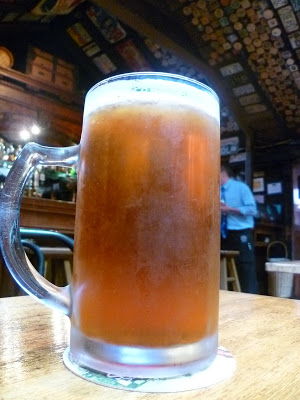 Back in Pacific Grove it was time to hit the hot tub and relax before our 9:00 reservation at Passion Fish. Dinner was good, but not as amazing as the reviews or compared to our fantastic lunch. We ended the evening with butterscotch pudding topped with salted caramel for Rob's birthday.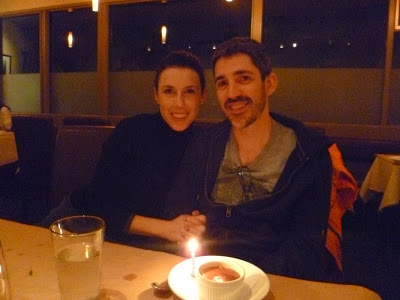 After raining all night, the weather on Sunday morning was dramatically better. So we packed up after breakfast and rented two extra bikes. The coast in Pacific Grove was so pretty with clear water and the tiny cottages.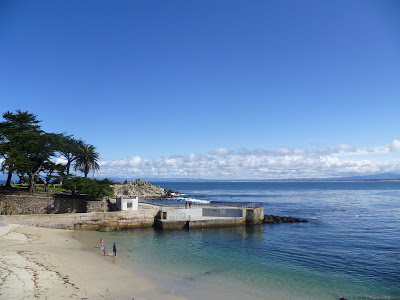 We rode about 7 miles along the coast, through the cannery and up to dunes overlooking the entire bay. Lunch on the patio at
Peter B's
brew pub in the heart of the historic district.
We explored the old gardens from the 1860's, chatted with the nice docents at California's oldest general store and peeked in on the oldest theater on the west coast. I absolutely fell in love with the main courtyard that had magnolia trees, wisteria and koi in the spanish tile fountain.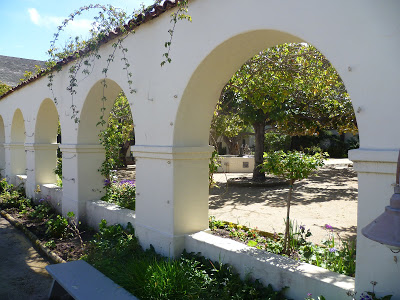 We returned the bikes at 4:00 and made a quick stop at one last antique store, where I bought a deco enamel and rhinestone necklace that I'll hopefully wear at the Black & White Ball. Fast trip back home. I set up my Easter tree and finally did the dishes from Thursday's LAC party!