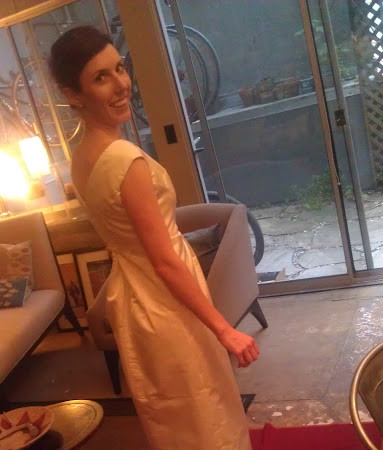 To Do: Black & White Ball
It's hard to believe the Black & White Ball is only 2 weeks away! It seems like the whole city has gala-fever. Each morning, I pass the Macy's window full of black and white gowns on my walk to work. Last night, Nicole and I went vintage gown shopping on Haight Street and so many people were on the same mission.
My custom-made dress is coming together nicely. I had a fitting last night with the actual satin (the one previously was a prototype in oh-so-lovely orange-striped muslin). Here's a sneak preview: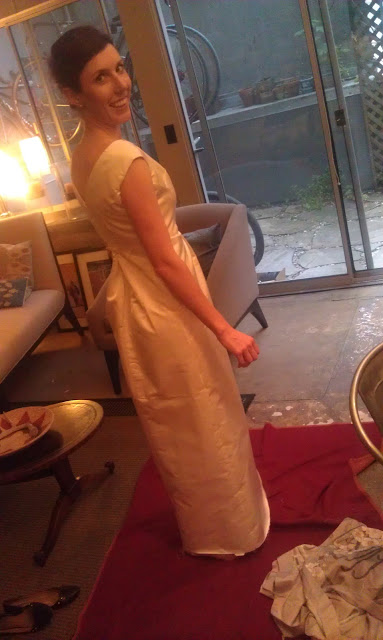 There's still a good amount of finishing work to be done with my next two fittings, but it's coming together! I think I'll have my hair done in a slightly-retro updo. Diamond starburst earrings, silver slippers. Do you think I should wear long black gloves?