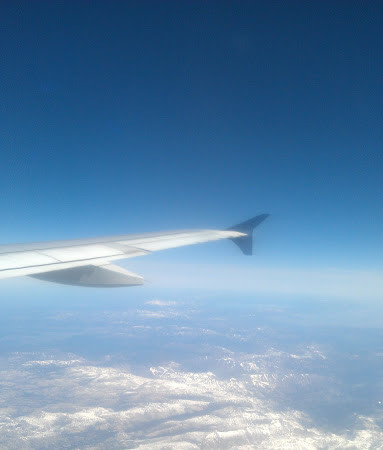 Weekend Round-Up: Working
I didn't have much of a break this weekend. I left the city on a 6:00 am flight Friday to lead a very cool health event in Philadelphia. From the moment I landed, to taking off again on a 7:00 am flight Sunday – it was pretty much straight work, work, work with a couple hours of sleep. But despite the monumental fatigue, I came back so inspired. It's the best feeling: knowing you're good at your job, doing something important and working with talented people.
Here's a shot of the home stretch; crossing the sierras: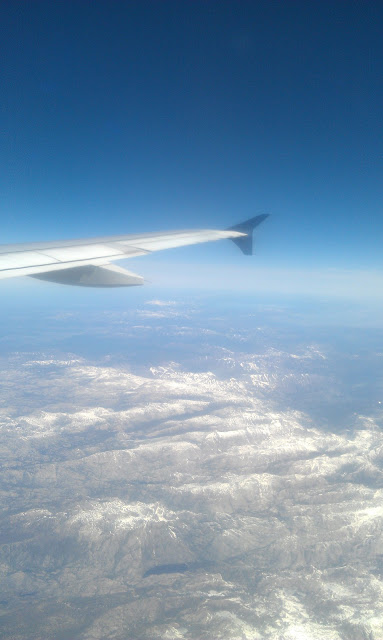 Back in San Francisco at 10:30 am Sunday to find the neighborhood packed with Bay to Breakers traffic and the ballgame. Quick shower, then Rob and I headed out for a picnic to enjoy the sunny weather. We camped out under an olive tree with a bay view, with a delicious deli sandwich (the food in Philadelphia was gross) and the Sunday paper. Lots of boats out sailing. A group of Morris dancers from Berkeley put on a show next to our camp.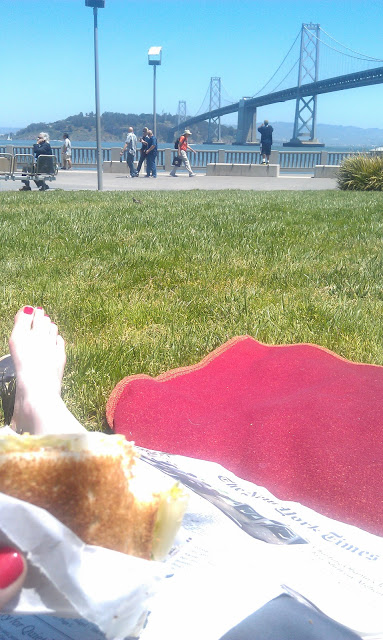 After a couple hours napping outside, I was feeling a little revived. We walked up to the Ferry Building for fresh bread, then back home to do laundry and rest up.
I am so excited to wake up tomorrow when the sun is already up!