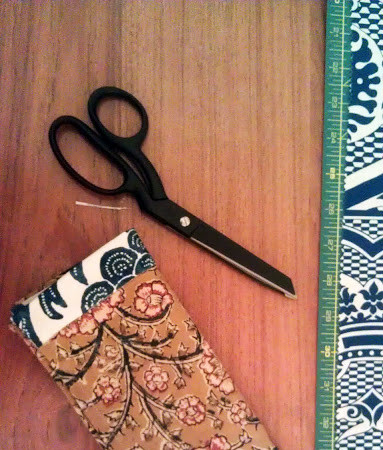 Ladies Activity Club: Napkins
Last night's LAC party was hosted by Tracy – an amazingly talented seamstress who works in fabric sourcing. Her parties are always impressive, especially for those of us who are far less meticulous about hems. For June, seven of us came over to learn how to make picnic napkins. (apologies for the cell phone photos – forgot my camera)
The first step was selecting fabric from her collection and iron it before cutting 18″ squares down to size along with contrasting 3″ trim strips for the edge.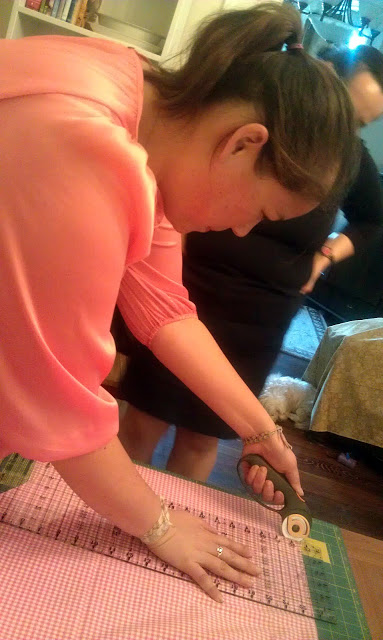 Then, we sewed the trim strip on one edge before ironing, pinning and sewing the sides. In between stations, we snacked on a spread of picnic food Tracy provided.
The final step was to "stitch the ditch" to close the folded over trim. Although most of us only finished one napkin, we were handsomely rewarded with chocolate chip pecan pizookies fresh out of the oven in their own ramekins with ice cream on top.