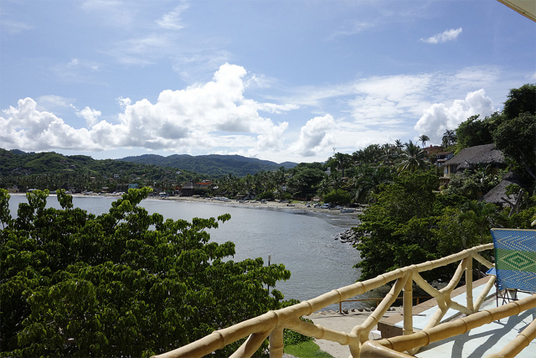 The final post about Sayulita! You can see all our photos from the trip online here.
Our hotel was so lovely! Villa Amor is the larger/fancier hotel in town. Our room got moved at the last minute, which stressed me out, but the result was an upgrade to a suite (Villa Serena) with a kitchen, living room, patio, king sized bed and a tiny "dipping pool."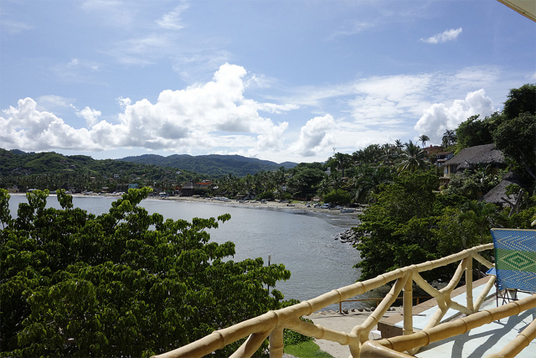 You'd think that pool was ridiculous, but it was the coldest water you could find in Sayulita and super refreshing after hot walks from the beach or town center.
The hotel grounds are meticulously kept, even the iguanas in the trees seemed very handsome. After a big storm one night, it was all hands on deck early in the morning to wash away the sand and downed branches. The decor is a blend of luxury-tropical-paradise and flinstone-chic. The room was stocked with linens, ample mosquito net, organic local soaps.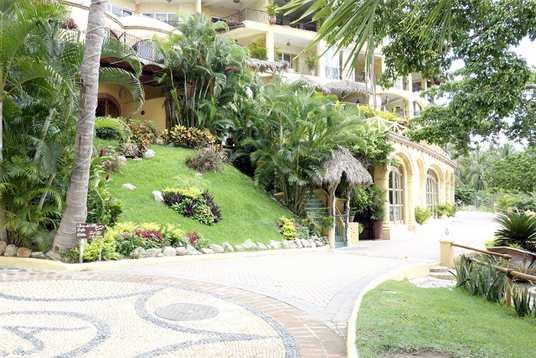 The staff was exceedingly friendly and helpful. Even the hotel restaurant exceeded my expectations when we had breakfast there. The only thing I might recommend differently is to rent your surf gear from one of the shacks on the main beach instead of the concierge – that seemed a little pricey. You're closer to Playa los Muertos (my favorite) and Playa Carritos since this hotel is on the south of town.
I would go back to Villa Amor in a heartbeat. The off-season rates are very reasonable for the quality and service you receive. Sitting on that porch drinking guava spritzers and watching pelicans dive was heaven!