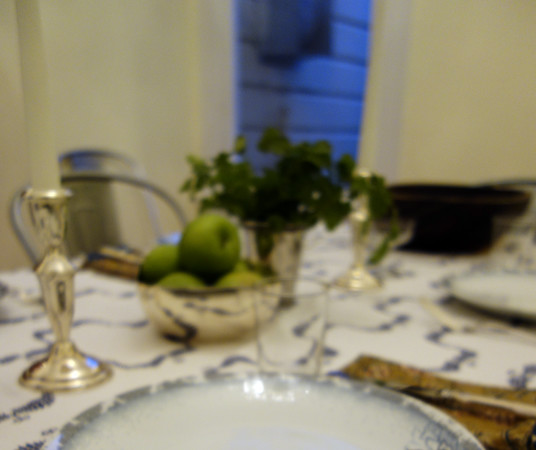 My New Year's resolutions include combating stress, stepping up my work wardrobe, wearing lipstick every day and hosting more dinner parties using the good silver and china!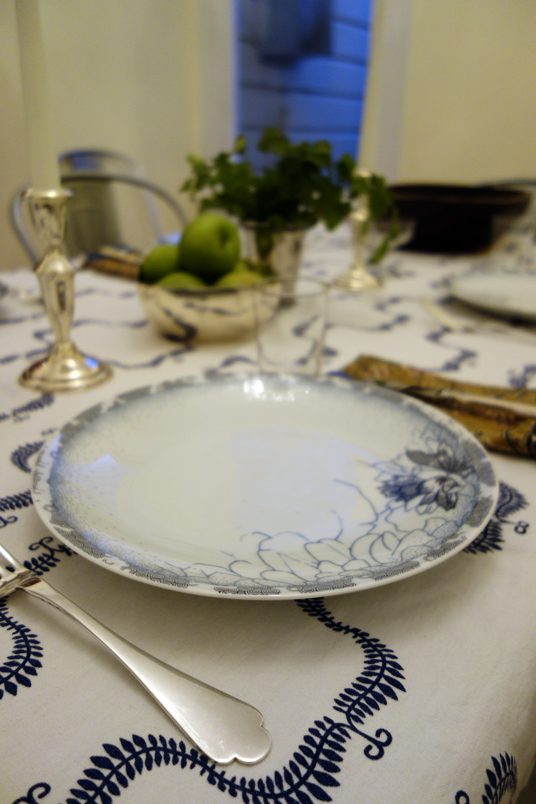 On Sunday night, we invited Seth and Amy over with their two young girls for a casual meal. I made layered enchiladas, swapping in homemade salsa verde and olives on the recipe. Plus, a green salad with truffle mustard vinaigrette and mandarin oranges. For a centerpiece, just some leftover cilantro and green apples in pretty silver containers.
It hardly caused any extra work at all to use the good stuff – but it was so fun! Definitely a resolution I want to keep in 2013.