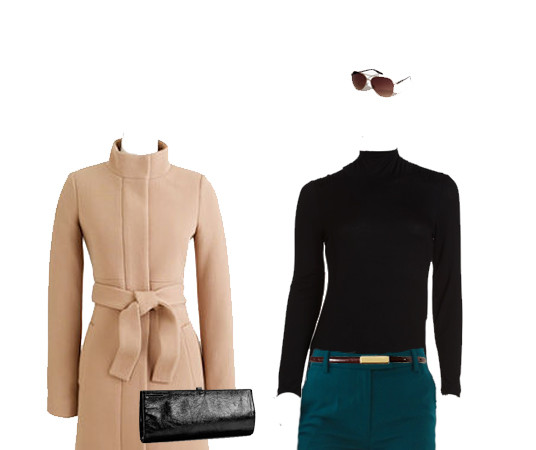 What to Wear: Sleek Office
I'm really enjoying all my new fancy (and majorly on-sale) work clothes from Neiman Marcus. A particular favorite is a standout pair of wool trousers in peacock from Phillip Lim. Paired with a classic camel coat and black turtleneck, it's a timeless power outfit for the office.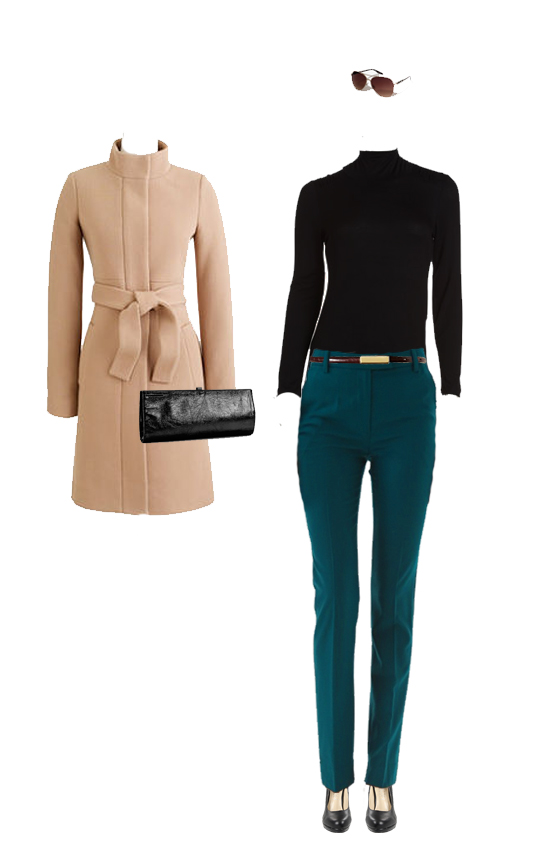 Sweater – A basic black turtleneck from Macy's on sale.
Pants – I'm so in love with these pants that I'm considering buying the red pair featured here, even at $100 more than the deal I found the green ones.
Coat – Camel coat on sale from J. Crew. I have a military-styled camel coat from Zara a couple years ago.
Belt – An oxblood belt plays off the green color nicely
Clutch – On sale at Kenneth Cole.
Shoes – A classic pair of platform pumps.
Sunglasses – Aviators from Forever 21.