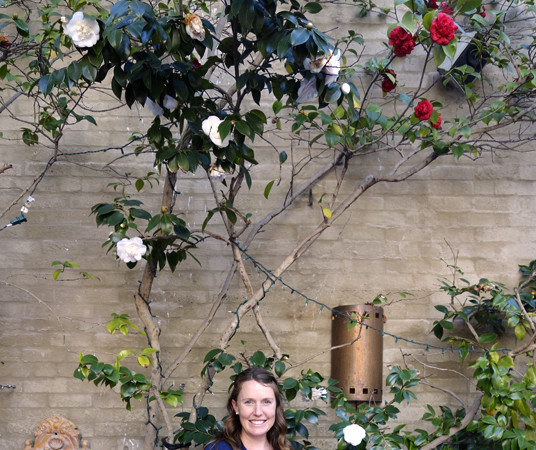 Party Recipe: Luncheon Shower
My good friend Nicole hosted Jean's second baby shower last weekend in San Luis Obispo. Here's the guest of honor, with seven weeks to go: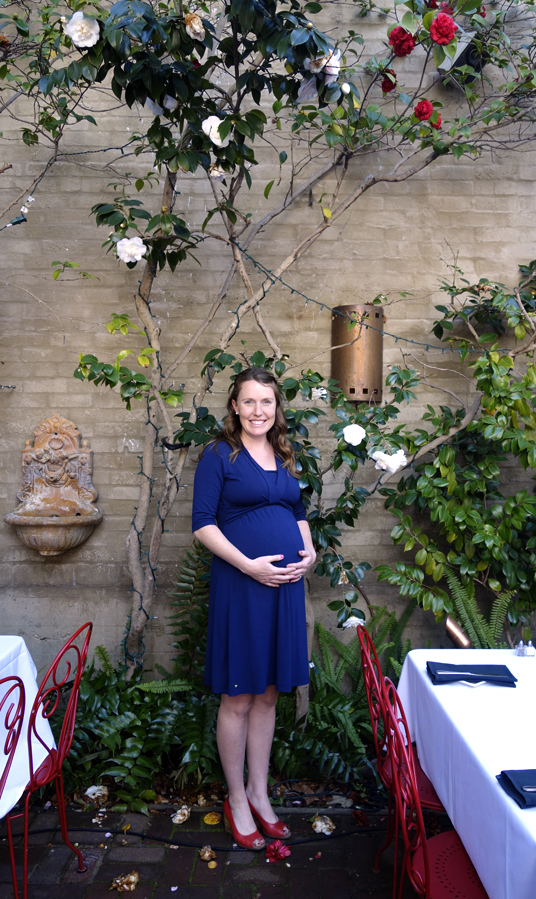 The guests: A smaller affair compared to the 24-guest blue and orange shower before it, this event was a luncheon with 12 close family friends.
The location: Nicole reserved a corner of the outdoor patio at Novo Restaurant downtown. Along with seating for 12, they set up an extra table for presents and kept us warm with heat lamps. The servers were great!
The flowers: Do you recognize my blue glass compote bowls working overtime as vases? I just bought them on sale from Williams-Sonoma a few weeks ago. Nicole and I made arrangements with supplies from Trader Joe's the morning of the party: yellow lilies sunflowers, button mums and bells of ireland. Plus, rosemary from my mom's garden.
The food: Everyone got to order their own lunch – mostly their delicious salmon bisque and salads. Nicole provided white wine and champagne and chocolate cupcakes she baked herself.
Special gift: Nicole made a beautiful growth chart for the baby with help from Paper Source. Each guest signed a flag with a note. So thoughtful!
Thank you Nicole and congratulations Jean!