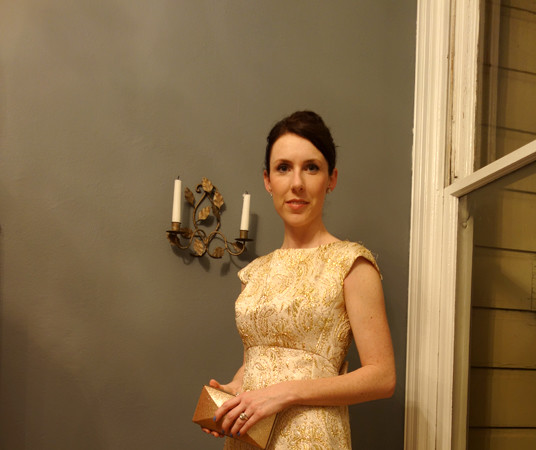 What to Wear: Black Tie Fundraiser
Alright, votes are in and the gold dress is your winner for tomorrow's black tie work event. I purchased a clutch and shoes tonight for a dress rehearsal:
My hair and makeup are a little sloppy – but you get the idea. I was worried that the bow on the back made it too fun for a work event, but it looks okay:
It's a lot of sparkle for a $15 vintage dress!