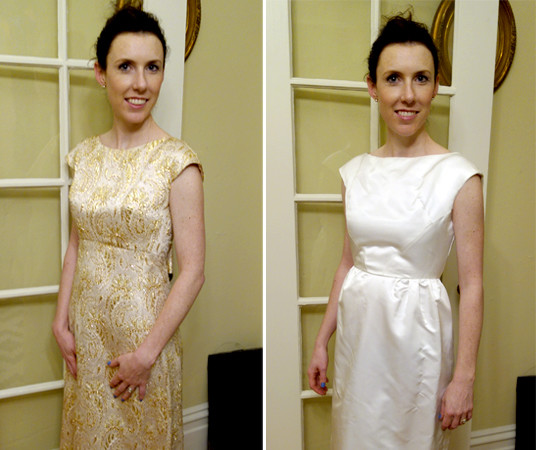 What to Wear: Black Tie Work Event
I completely forgot about a black tie event this Friday night. Luckily, I have a collection of gowns on hand. Unluckily, it's a work event and most of my vintage pieces seem a little too funky for the occasion.
I would love to pick the brocade dress on the left – I got it for $15 at a store in Carmel and haven't worn it out yet – but the white sheath on the right – I had it made for the last Black & White Ball – is a better match (after a good ironing). A fun problem to have! Which would you pick?