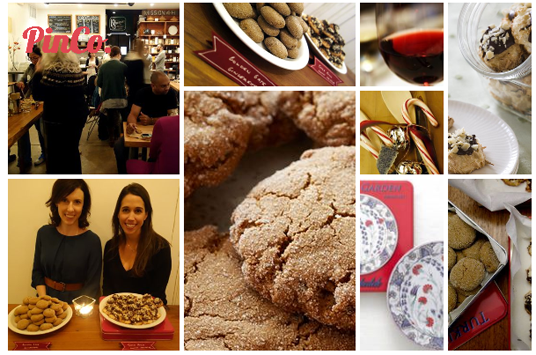 Holiday Party No. 7: Cookie Exchange
My friend Nicole invited me to a cookie swap party last week, hosted at 18 Reasons. This community food space is the non-profit division of Bi-Rite Market and one of the hubs of foodie culture in the Mission. So my original (lazy) plan to make Toll House chocolate chip cookies got nixed by Nicole as not fancy enough for the scene.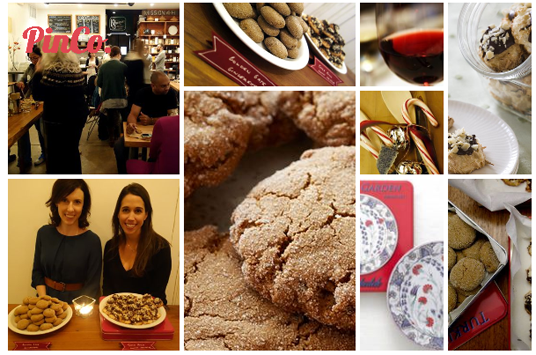 Guests. About 20 people from the neighborhood showed up with their own cookie creations. It was a great mix of different ages, all the way down to a two week old baby.
Decor. The 18 Reasons space is pretty with wood benches, chalkboards and fresh flowers. A few tea lights helped make it extra festive. They gave out wooden spoons tied with ribbon, candy canes and a bell as a party favor.
Menu. We made two kinds of cookies the night before: Ina Garten's Ultimate Ginger Cookies and Elton Brown's Paradise Macaroons. I packed them up with parchment paper in tins that came with my Mottahedeh tin picnic plates. I brought home chipotle chocolate cookies, peppermint sandwiches, persimmon spice cookies, pistachio cookies, gingerbread bars, walnut horns, chocolate salted caramel cookies and more and served them at my Saturday brunch.
Drinks. We ordered glasses of really good imported Spanish wine from the bar at 18 Reasons.
Activity. This was a plain and simple swap, with each person bringing 3 dozed and taking home 2 dozen after the tasting. A blind tasting would also be fun, where you try to guess the ingredients in each cookie.
Cost. We spent about $15 on cookie baking supplies since I don't bake often and didn't have things like baking powder on hand.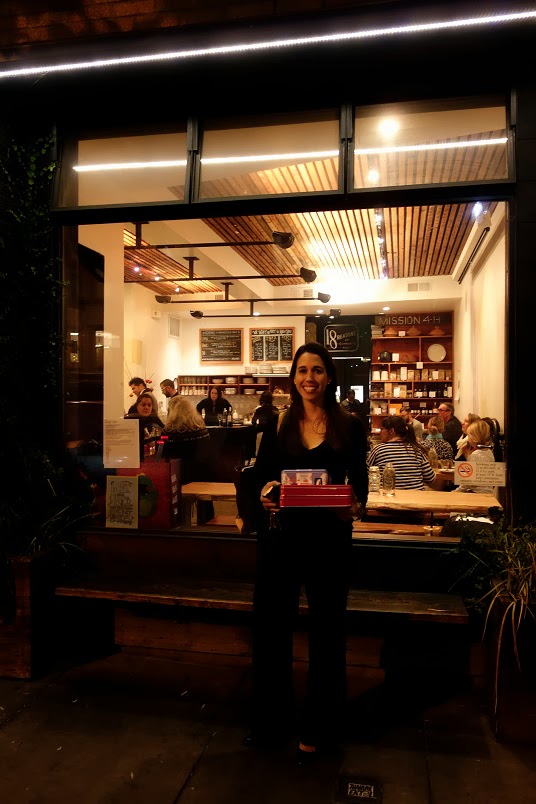 All photos and details available on the Holiday Party Pinterest board. Have your own party request? Leave it in the comments.