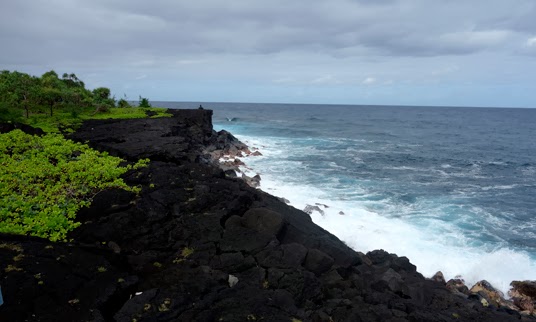 I was just getting ready to post the recap of our Maui vacation, when I realized that two days were missing! First, our Saturday drive on the Road to Hana.
It was a stormy day. Between the rain and it being a week after New Year's Eve, we had Hana Highway largely to ourselves. Rob and I set out from Kihei at 8:00 am. The drive was stormy and dramatic at the start. Like a warm, tropical Big Sur. We stopped in Kaulanapueo for banana bread still warm from the oven.
The homes out here are different than in "metropolitan" Kihei, with stilts and tin roofs.
These ponies could not be bothered with their ocean view.
Neither could the white heron perched on top of the sleepier pony.
We picked up a nice looking backpacker by the side of the road about halfway to Hana. Appropriate, since his blog is called Halfway Anywhere. Tyler was happy to get out of the rain and turned out to be a great travel companion.
Next, a stop at the largest lava temple on the Hawaiian Islands…