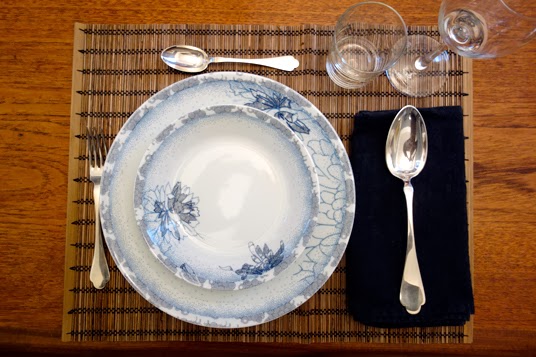 Sunday Lunch: Smoked Salmon Chowder
It's a rainy and cold Friday here in California. After a few months of sunny weather, winter has finally arrived. This is the perfect climate to invite friends over for a low-key Sunday lunch. Hearty food, wine, coffee and dessert around the fire, I can't think of a better way to spend a Sunday!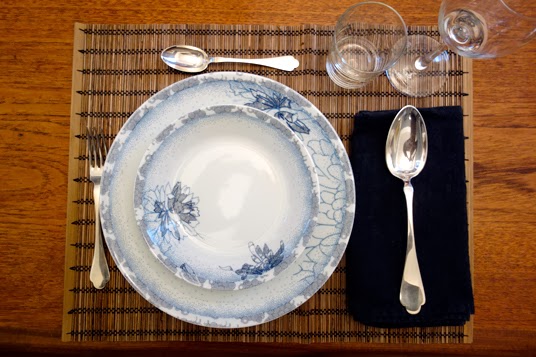 Joel and Alison joined us last weekend, on an equally gray Sunday afternoon, for a cozy luncheon. My first post-pneumonia entertaining! I used the silver and china, but with placemats and plain glassware to keep it a little more casual.
I was going to serve dungeness crab, but the season apparently ended the day before I went shopping. Instead, I made a version of Martha Stewart's Salmon Chowder for the first time. I used a leek in place of half the onion and heavy cream instead of half the milk. I also used a cup of smoked salmon instead of the bacon. Along with the chowder, I made garlic bread:
And a simple green salad with sunflower seeds and avocado:
Everything was ready about a half hour before their arrival at 1:00.
I was too busy eating to take a glamorous photo of the chowder. It was so tasty!
After lunch, Alison and Joel brought pastries from a fancy bakery in San Francisco for dessert. We sat around the fire with coffee. A great lunch for a cold winter afternoon!