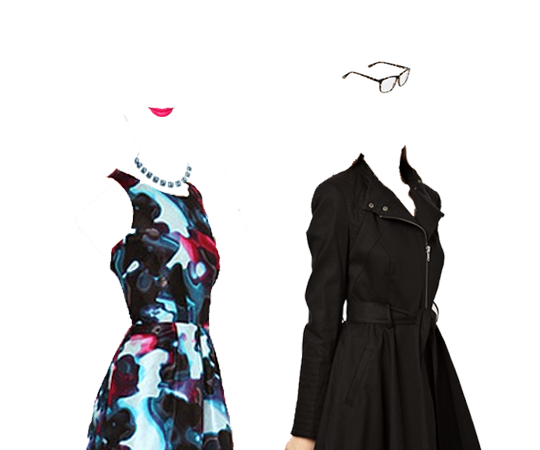 What to Wear: Concert on a Cool Spring Evening
Renee wrote in with a follow-up request using that same beautiful spring dress with blue and pink agate colors we posted about last week:
I love this dress– the black lends itself to wearing this for an evening out, don't you think? Any ideas for dressing this up for evening, a cool spring evening? It's an Irish music concert at a beautiful performance hall at the university where I work. It's a double date, and we're going out for drinks afterward at a restaurant across the street, so we'll be walking there. I have a black cardigan, of course, that I could wear, but do you have anything more interesting to suggest? Any jewelry suggestions?Also, should mention that I wear tortoise shell glasses all the time, so I don't like earrings that are too big and blingy — I feel like there's too much going on around my face otherwise.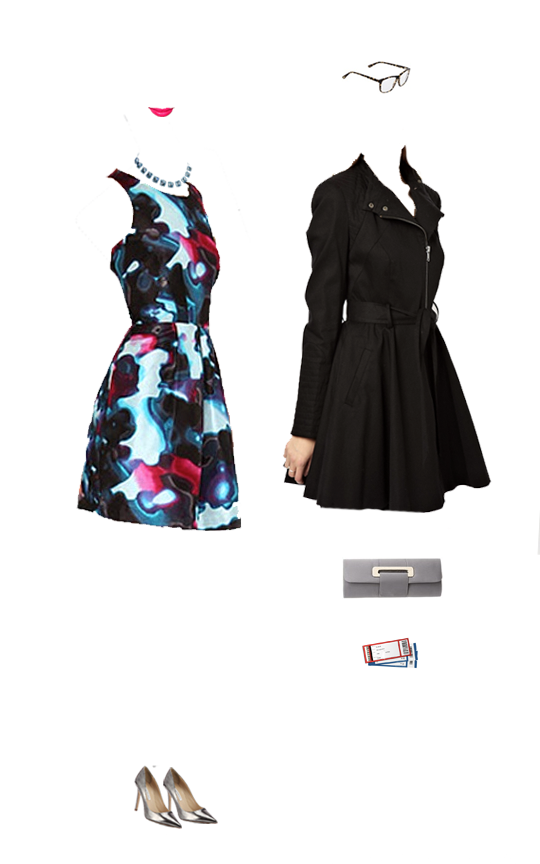 Necklace – It's hard to see on the outfit, but add on this beautiful $85 J.Crew rhinestone necklace in either dark blue or clear stones. You'll feel like Queen Maxima!
Dress – Our favorite $50 spring dress from Kensie.
Coat – Go a little fancier than a cardigan for a big night out. This fit-and-flare black wool coat from ASOS comes with a dash of daring motorcycle styling. The wide skirt almost looks like an Irish dancing dress.
Shoes – Use the money you saved on the jacket to buy these beautiful DVF silver pumps? If it's really cold, add black tights and low leather booties.
Clutch – A $40 gray clutch with gold buckle.
Lipstick – Covergirl's Spellbound lipstick in hot pink.