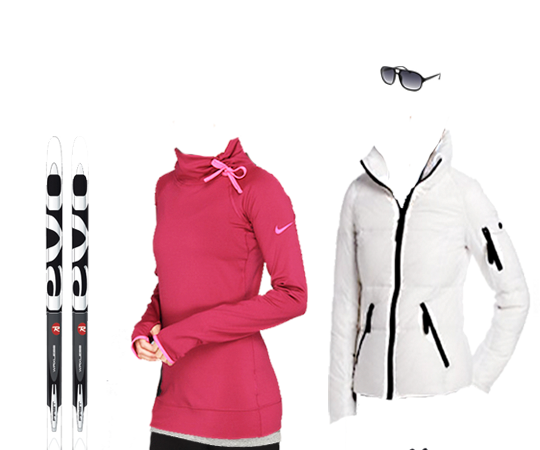 What to Wear: Cross Country Skiing
Socks – Pair a set of comfortable Smartwool socks with these stylish leg-warmers.
Boots – Make sure your cross-country ski boots don't rub anywhere and are tied tightly at the ankle. Nicole and Rob both came home with blisters.
Top – A warm sporty layer is plenty for most cross-country ski trips. You get hot since it's such crazy cardiovascular exercise. I have a version of this Nike side-tie top in lilac.
T-shirt – A basic v-neck tee in heather gray from Gap. We skied in our t-shirts most of the way.
Jacket – The black and white down jacket is stylish for staying warm at night or in colder weather.
Gloves – Basic black ski gloves.
Sunglasses – Retro fabulous black plastic aviators. I have a photo of me skiing in a red pair like this in the early 80's.