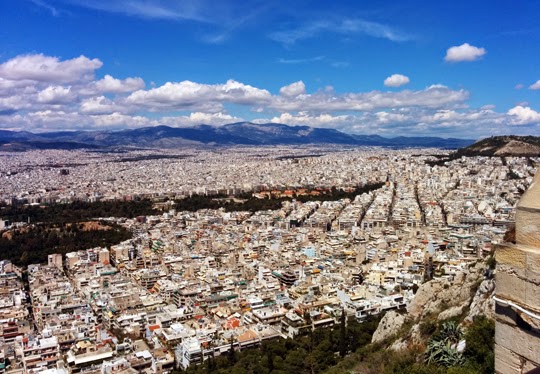 What to See, Eat and Wear for a Week in Athens in Spring
One more post before we get to a recap of the over-the-top Easter weekend celebrations in Greece!  Rob and I hit the halfway point on our Mediterranean trip in Athens. We started to feel a little worn out, but the vibrancy of the city refreshed us.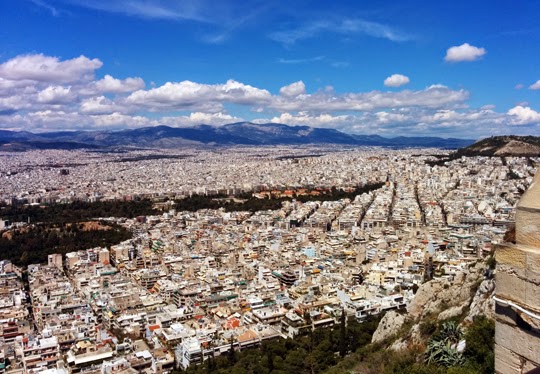 Basics
We couldn't have asked for a
better apartment and host than our place found on airbnb
. If you go to Athens for a week, I highly recommend staying with Timmi. It's a beautifully designed home in a residentially neighborhood a few miles outside the Acropolis. The subway system is just a few minutes walk away, but we ended up walking everywhere during our stay. You're never more than a block from a cafe, bakery or grocery store in this city. We didn't have any issues with safety or crime at all, despite a couple locals warning us about "immigrants" and plenty of graffiti. As a side note, the Athens airport (domestic at least) is one of the best I've been through.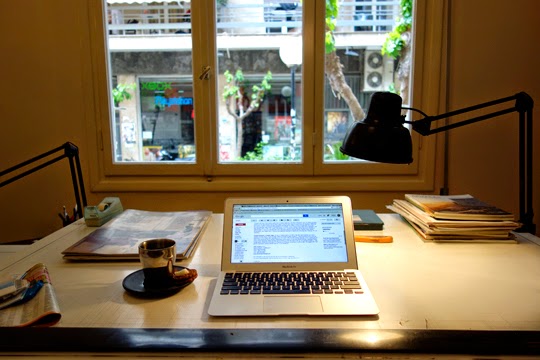 See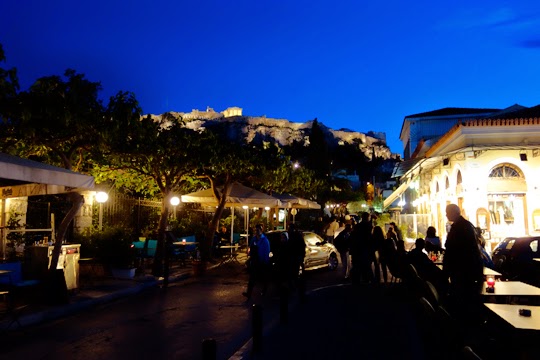 Food
I was excited to see the return of the inexpensive sesame pretzels we loved in Istanbul sold on the streets of Athens. Our hosts introduced us to the local
Athens brand of dark chocolate
that is SO delicious. Try the bar with candied orange peel. The cafe food is all good in Greece – we ate lots of souvlaki (grilled kebabs), sausage skewers, meze platters, tzaziki, cheese pie, spinach pie and greek salads. For groceries, we bought pita bread, fish, rice, tomatoes, cucumbers, feta, olives, plain greek yogurt, bell peppers, muesli and Greek coffee.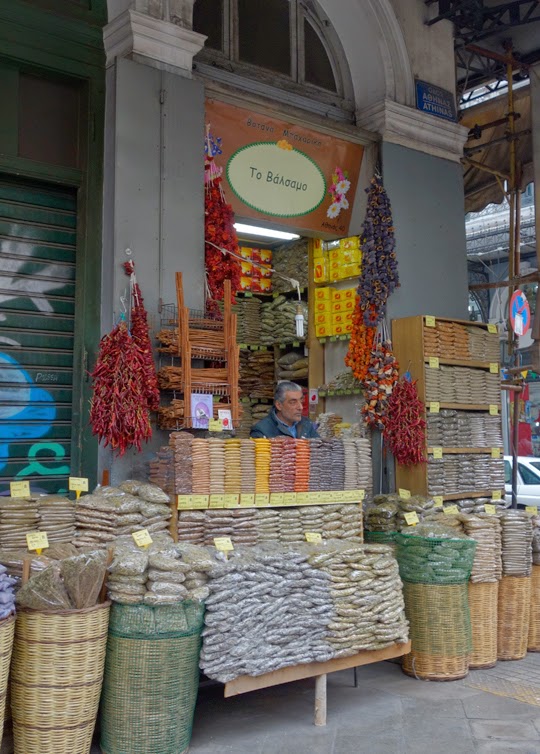 Wear
Athens has stylish people…but still can't really be considered a stylish city. You'll still see lots of younger residents in sweat suits. I do love how the older locals dress in trim tweed suits and hats. I mostly wore dresses and the black pieces from my
carry-on bag
. The dress below is from Theory, topped with a rayon H&M blouse and a Zara trench coat. My black flat boots were once again the winning shoes since we walked probably about 5 miles a day at least. A couple times I swapped them for black flats if we weren't walking too far. Sneakers and a workout clothes were great for running in the hills. In late April, it was warm enough for a t-shirt in the middle of the day but you needed a couple layers for the evenings.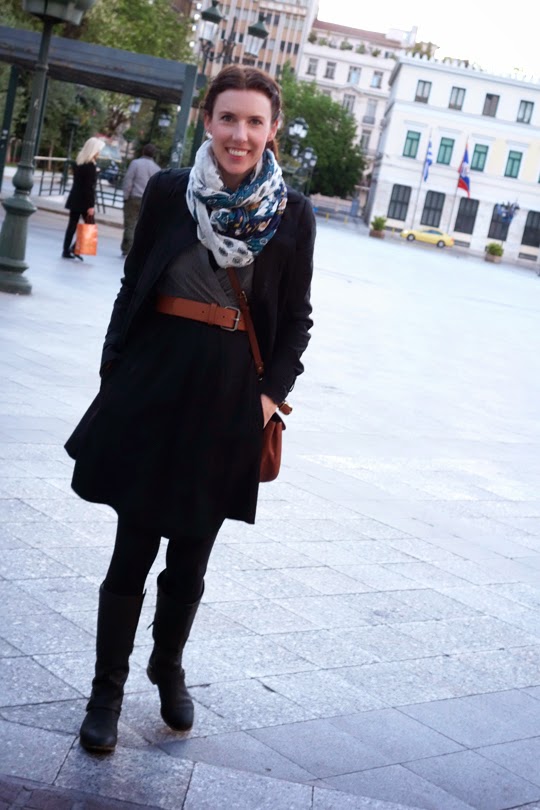 Buy
I would have brought a suitcase of that local dark chocolate home if we were flying straight back! You can also find affordable silver jewelry and leather sandals near the Acropolis. For locally-made fashion, check out
Depolo
. The gift shop at the Acropolis Museum had really nice reproductions of ancient artifacts.