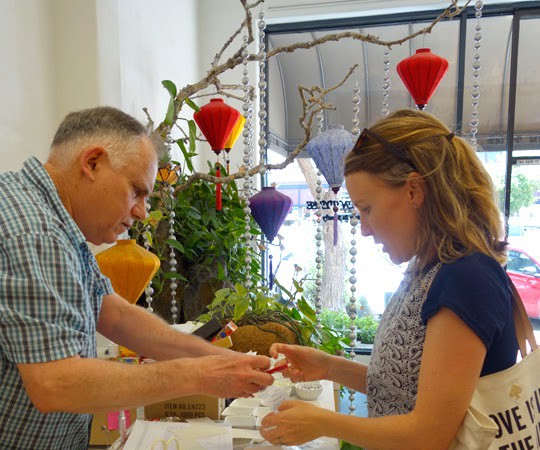 Shopping for Estate Jewelry in Pacific Grove
No trip to Pacific Grove would be complete without going to the historic downtown to shop for estate jewelry! Beach towns always seem to have great finds, must be something about a retiree population trading in their old gems for comfy chinos. Even compared to other beach towns, I've found Pacific Grove to have some of the best and most affordable antique and vintage jewelry for sale. Jean and I picked up iced coffees one afternoon on our trip to browse through the various antique stores.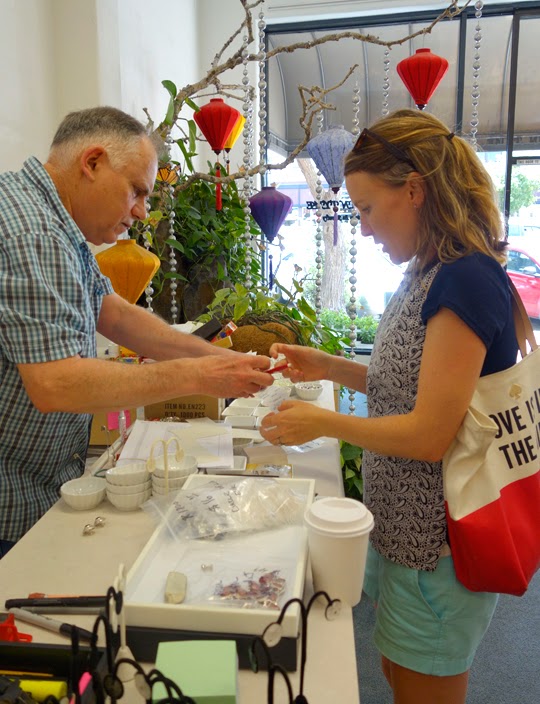 Our best finds were at a shop called "A Niche in Tyme" that had a massive collection. Most of the display space was dedicated to cheapy silver stone and charm pieces for $5-$20 and old coins, but hidden among those were some great antique items.
Jean picked up a pair of platinum diamond stud earrings for $90. I brought home a Victorian buckle bracelet in rose gold for $95. For years, I'd been eyeing similar pieces for five times the price in San Francisco estate jewelry stores.
Here's the buckle bracelet in action along with a friendship bracelet I made and the evil eye bracelet I bought in Greece.