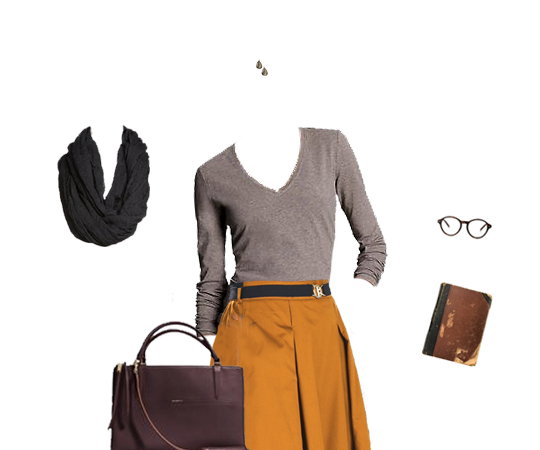 What to Wear: Fall is Coming!
One of the great side effects of spending half a year traveling is that the seasons back at home feel like a total surprise. How can fall already be right around the corner?! It hit me suddenly when we had pumpkin-spice It's-It ice cream sandwiches on foggy Saturday night. Fall is my favorite season: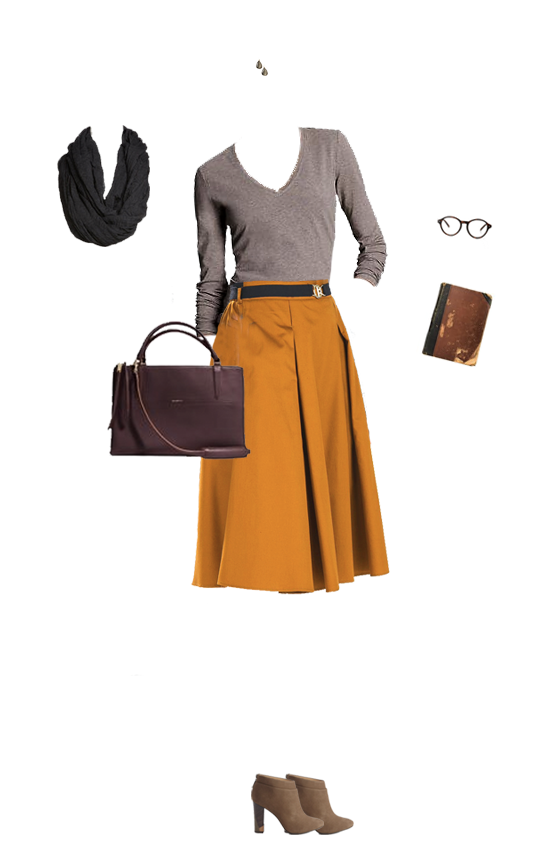 Skirt – A mustard midi skirt from Zara with a built in black belt and pockets.
Tee – A tan heather v-neck from Banana Republic.
Earrings – Lovely little smokey drop earrings from Anthropologie.
Booties – I love the three different colors of wood detail on the heel of these low suede booties. You could wear these with rolled up jeans, too.
Scarf – A black infinity scarf goes with everything.
Bag – A beautiful new Coach bag in eggplant.
Glasses – A pair of vintage-style men's reading glasses.