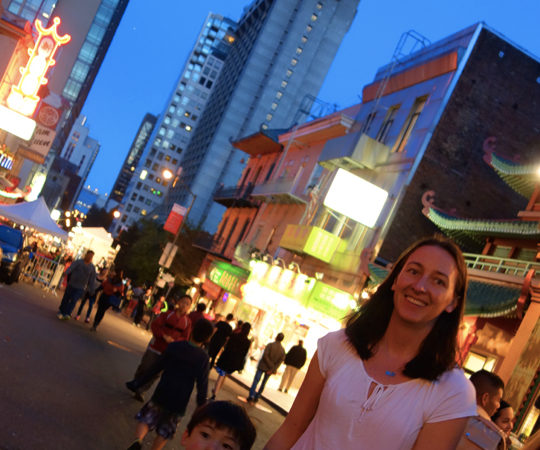 Exploring the Chinatown New Year's Flower Fair in San Francisco
Literally the minute the luncheon ended on Saturday, our friends Bill and Leslie arrived from Tahoe to visit for the rest of the weekend. It felt like a "changing of the guards." After an afternoon run-around in the park down the street, we decided to have an evening adventure with a few things that little boys love best: subway trains and firecrackers.
The annual Chinese New Year Flower Fair is one of my favorite events in the city. It is held a week before Lunar New Year and a month before the official Chinese New Year Parade. First order of business is to purchase boxes of ridiculously cheap "snapper" fireworks and practice launching them at each other's shoes.
Next, spend $5 stocking up on red envelopes with pretty gold designs and "auspicious" decorations – this year I bought a red and gold gourd ornament that symbolizes longevity and good fortune. You can also find paperwhites, quince blossom branches, chrysanthemums, potted citrus trees and gladiolus at the fair. When you give money or lottery tickets to friends in the red envelopes, it is supposed to bring luck to both of you for the rest of the year.
Oliver was entranced by the firecrackers being lit on the street.
We stopped for dinner at Brandy Ho's – an easy choice for families because they take reservations, it's casual, there's a fish tank, the food is good and the wok + flame open kitchen is entertaining to watch. Smoked duck, spicy seafood, steamed vegetarian dumplings, gon-pau chicken, chow-mein and lots of strong tea.
We were stuffed to the gills, but if we hadn't been, we might have picked up sweet black sesame pastries on the walk back.
The kids each picked out a $2 rainbow pinwheel from a street vendor and had so much fun with them on the train ride home.