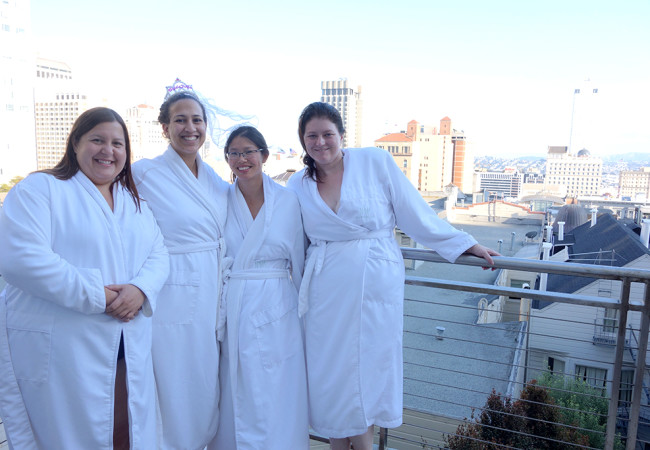 A San Francisco Spa Bachelorette Party
I've thrown dozens of bridal showers, a handful of weddings and even more baby showers but, by chance, had never hosted a bachelorette party until Margaret's last weekend! I was nervous to put together something really fun, budget-friendly and very San Francisco for the group of fairly non-party-animal types in our mid 30's. So Saturday night, we headed out to Nob Hill in the center of the city.
Bachelorette Spa Night
6:00 – Arrive at Nob Hill Spa
6:30 – Poolside wine and appetizers
7:30 – Spa treatments
8:30 – Swimming and hot tub
9:00 – Change
9:30 – Tonga Room!!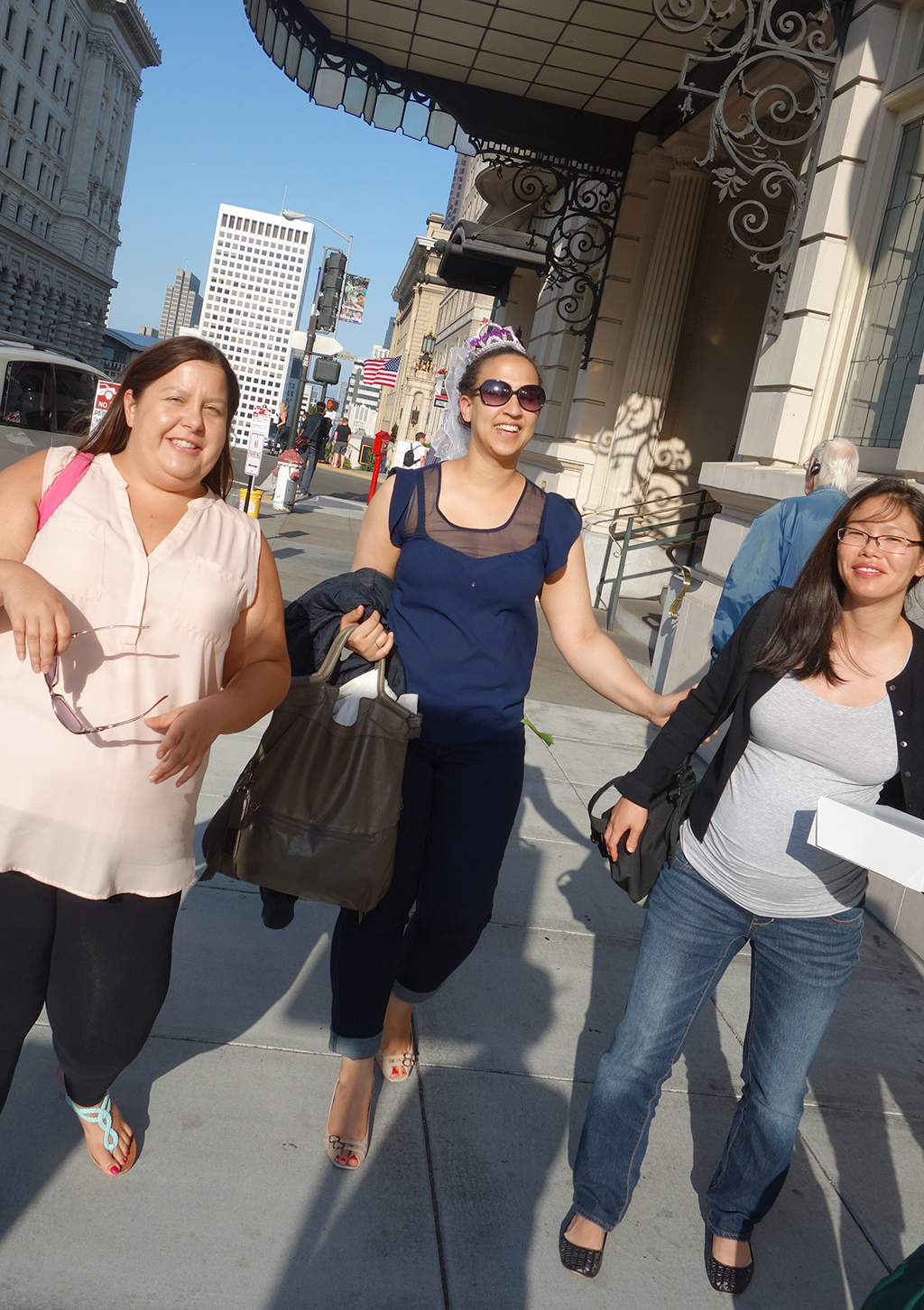 I had made arrangements a few weeks in advance with the excellent event planner at the Nob Hill Spa. This place is a gem in San Francisco with great prices on massages and an elegant pool, spa, sauna, steam room and terrace deck. They greeted us with spa robes and slippers.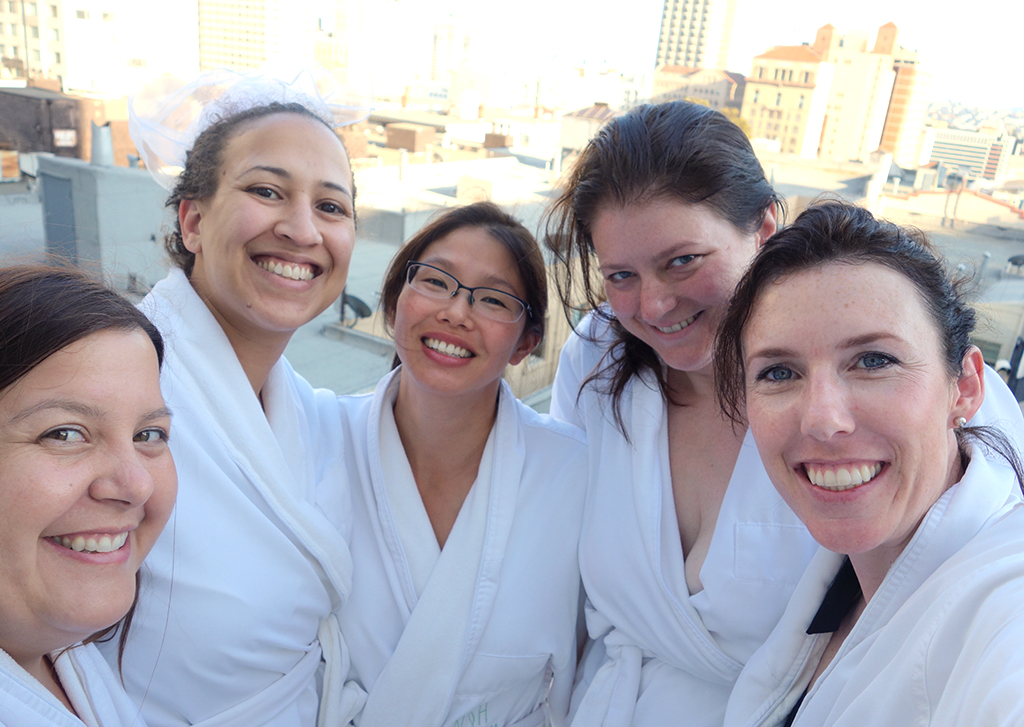 We sat down to an elegantly set pool-side table (with dinnerware you'd never know was all plastic). They even had beautiful fresh flowers for us and a framed reservation card with our names. The waiter was attentive and formal. Just perfect!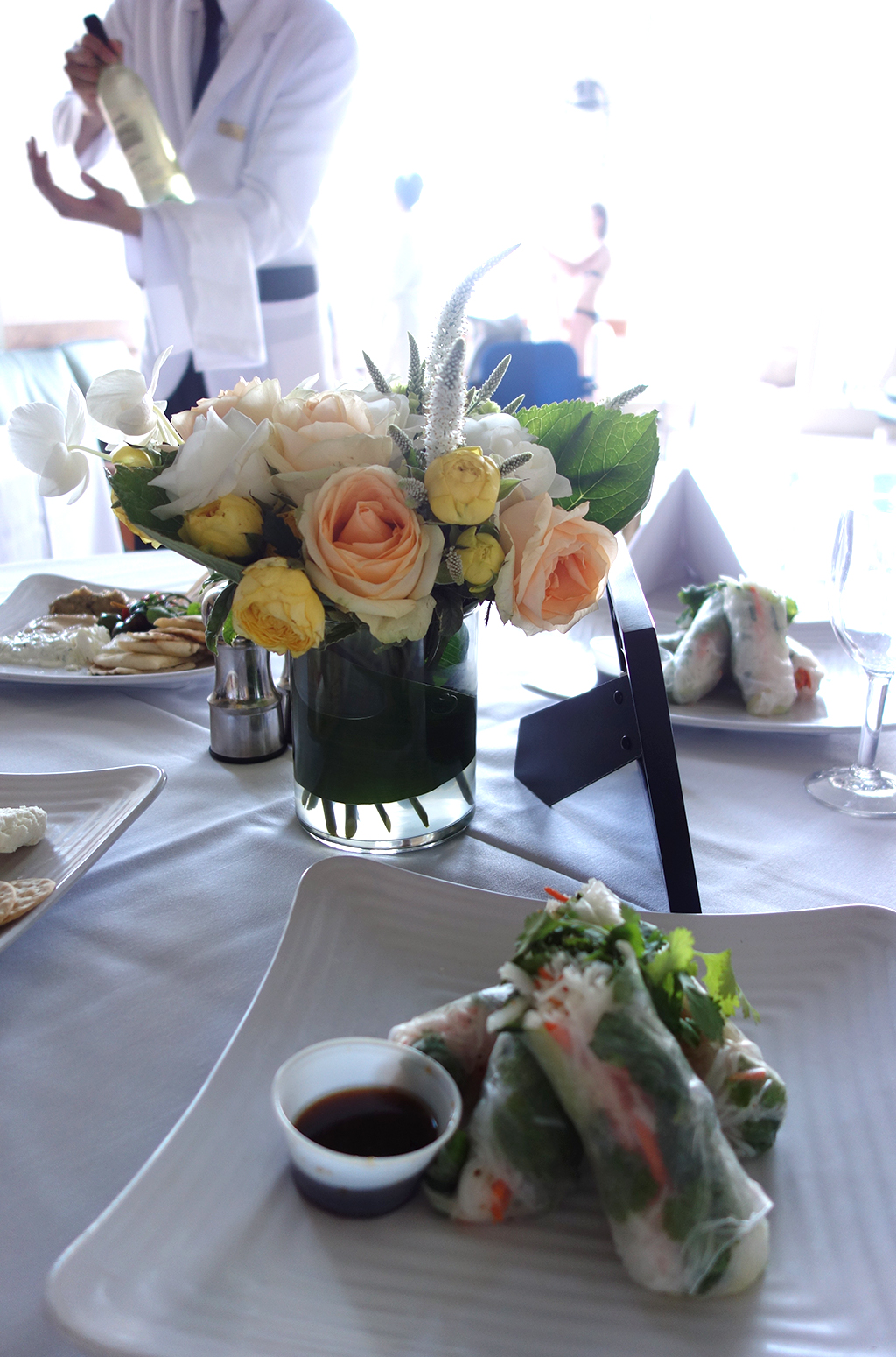 We had a cheese plate with marcona almonds, two orders of spring rolls and a meze plate along with a bottle of local white wine.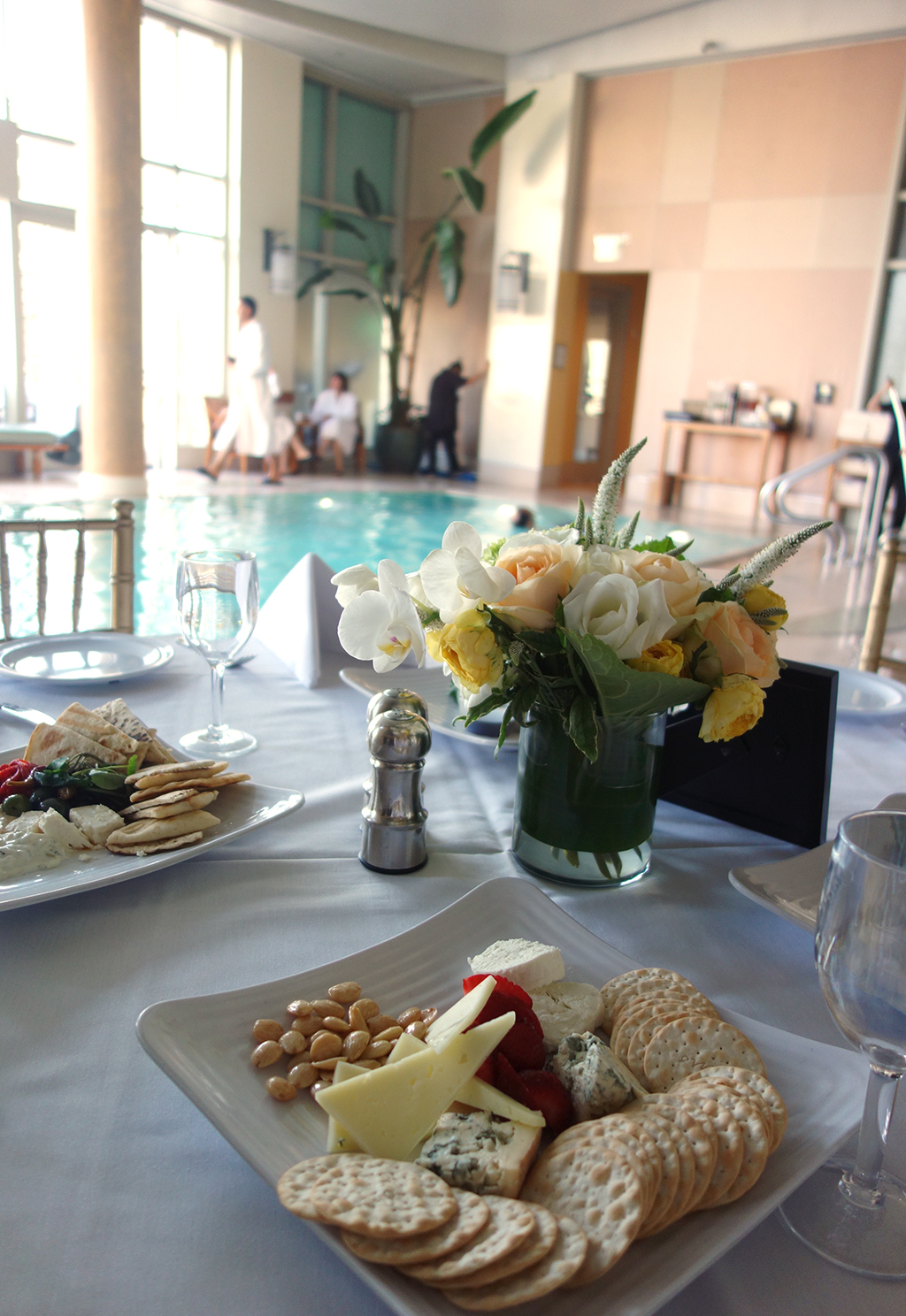 Nob Hill Spa offers really reasonable "cutting" fees for cupcakes and corkcage for wine. Jackie picked out some beautiful cupcakes for the party from SusieCakes to top off our pre-spa snacks.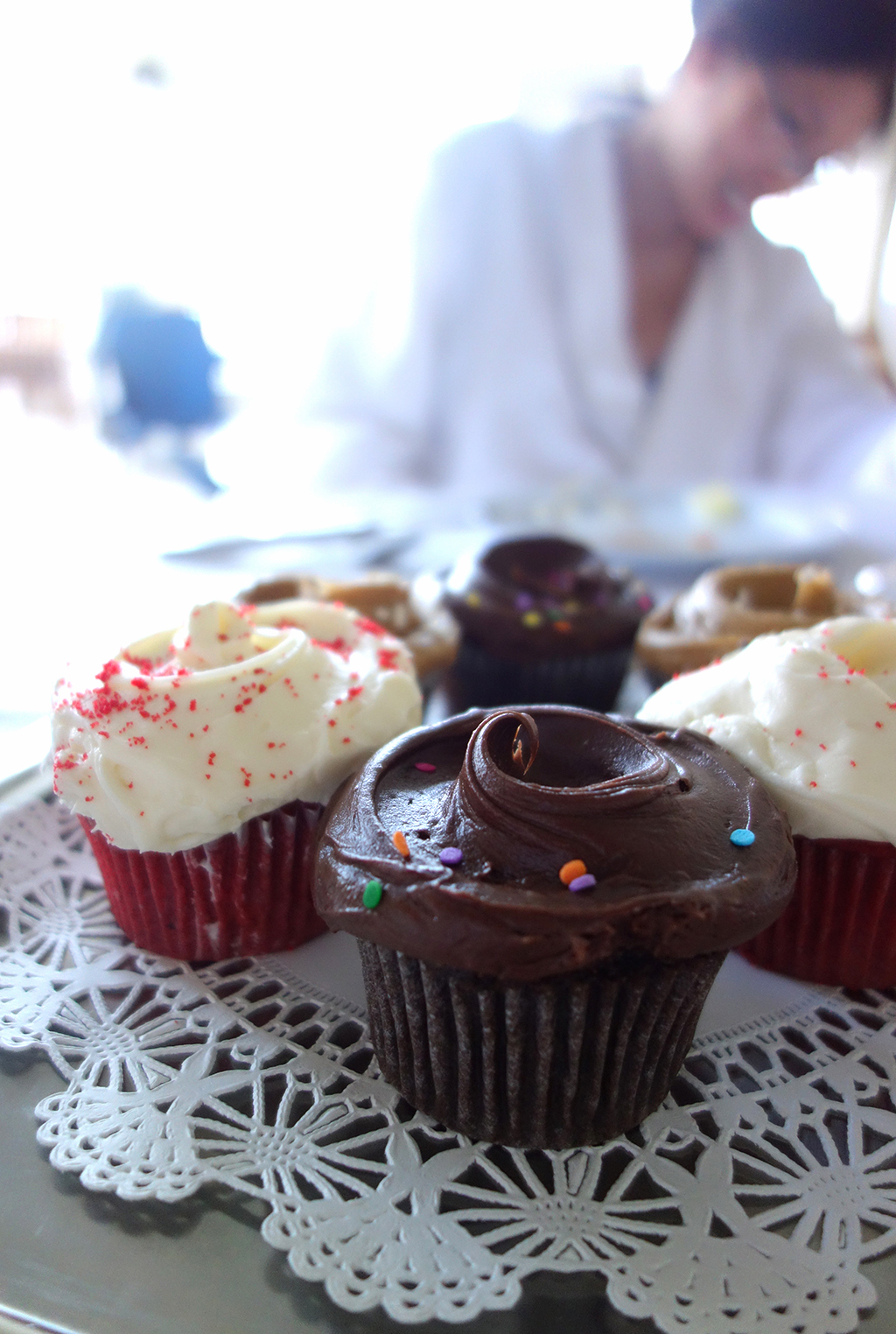 Margaret got to practice her cake cutting skills for the wedding in 2 weeks. She was a great sport about wearing the tacky tiara veil I picked out for her!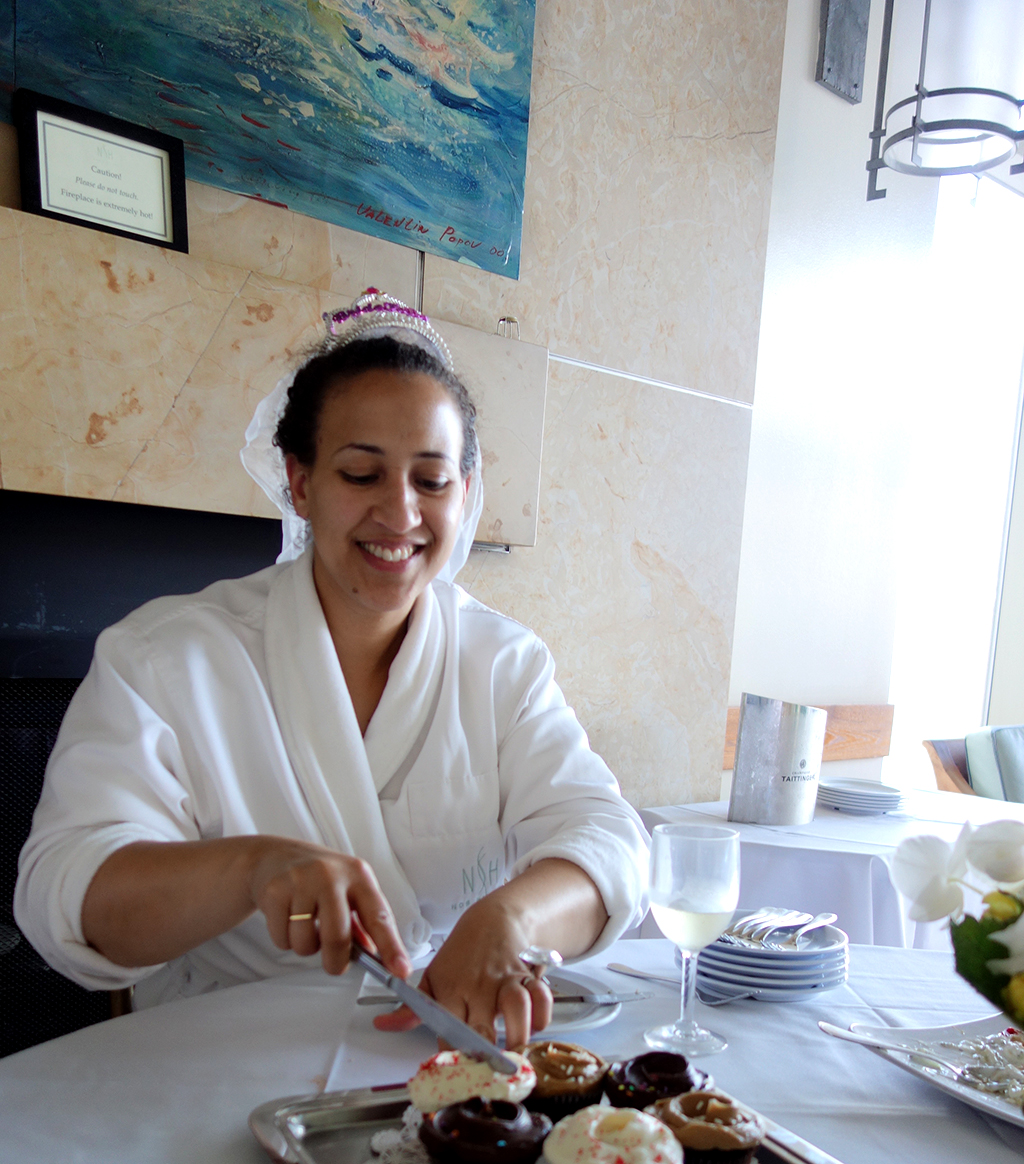 We had time for a quick swim before they came to gather us for our spa treatments at 7:30. When we were finished at 8:30, the pool was empty and the sun had set. Margaret felt relaxed after her much-needed massage!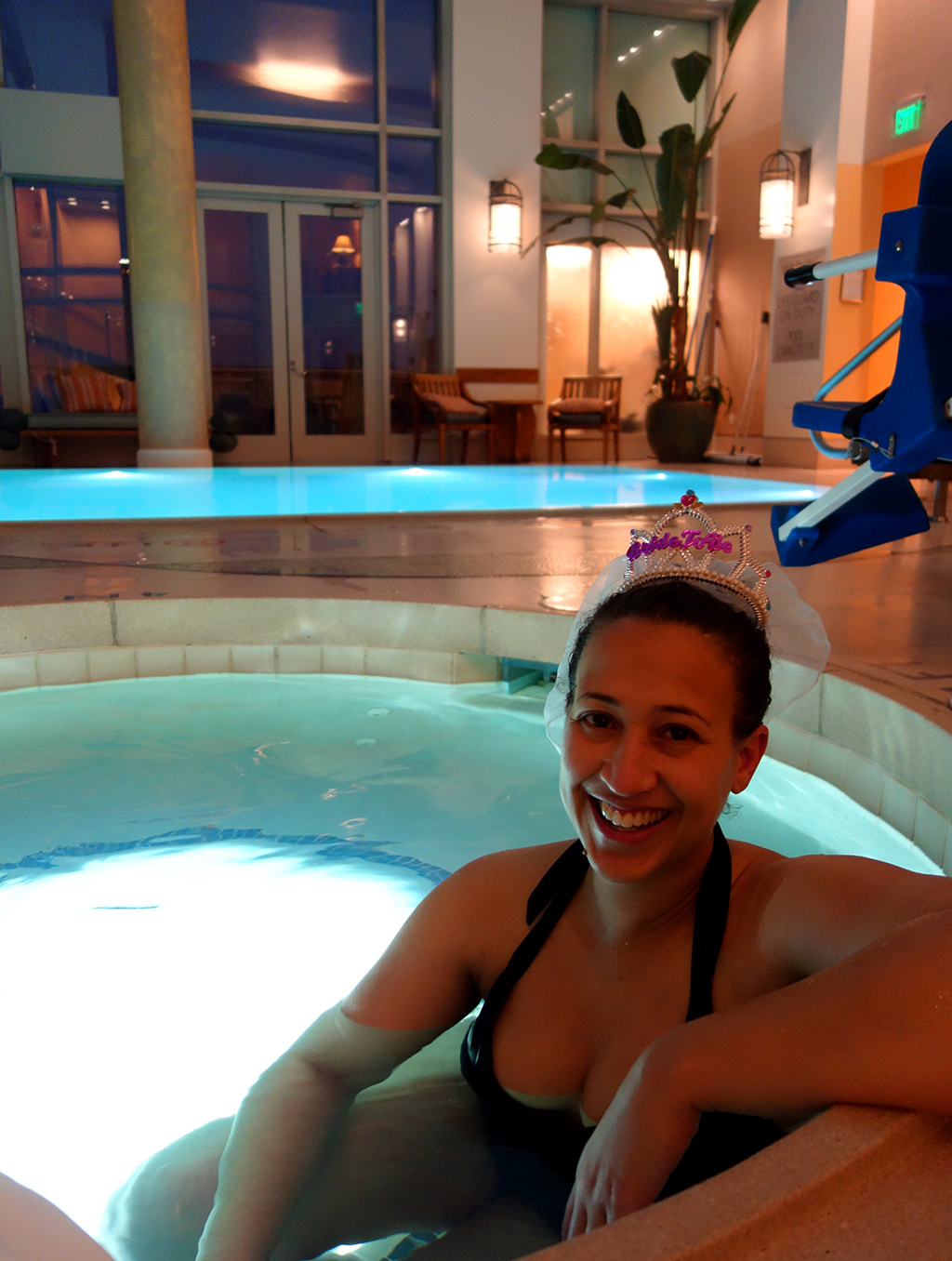 It was getting late now, so time to shower and change for a night out. I hadn't planned anything after this, figuring we'd see how we all felt after the spa night. Thankfully, Sarah goaded us into going to one of my favorite places in San Francisco – just a few doors down from the spa.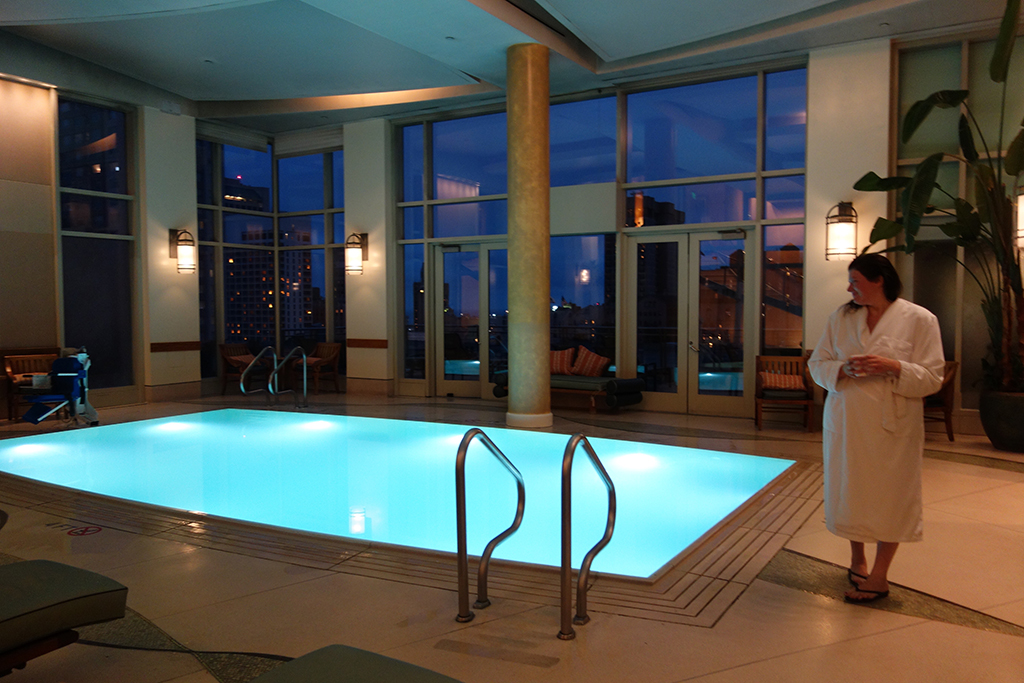 The Tonga Room! I firmly believe it should be a Unesco World Heritage site. There's something so immensely charming about this hotel swimming pool that was turned into a tiki bar in 1945.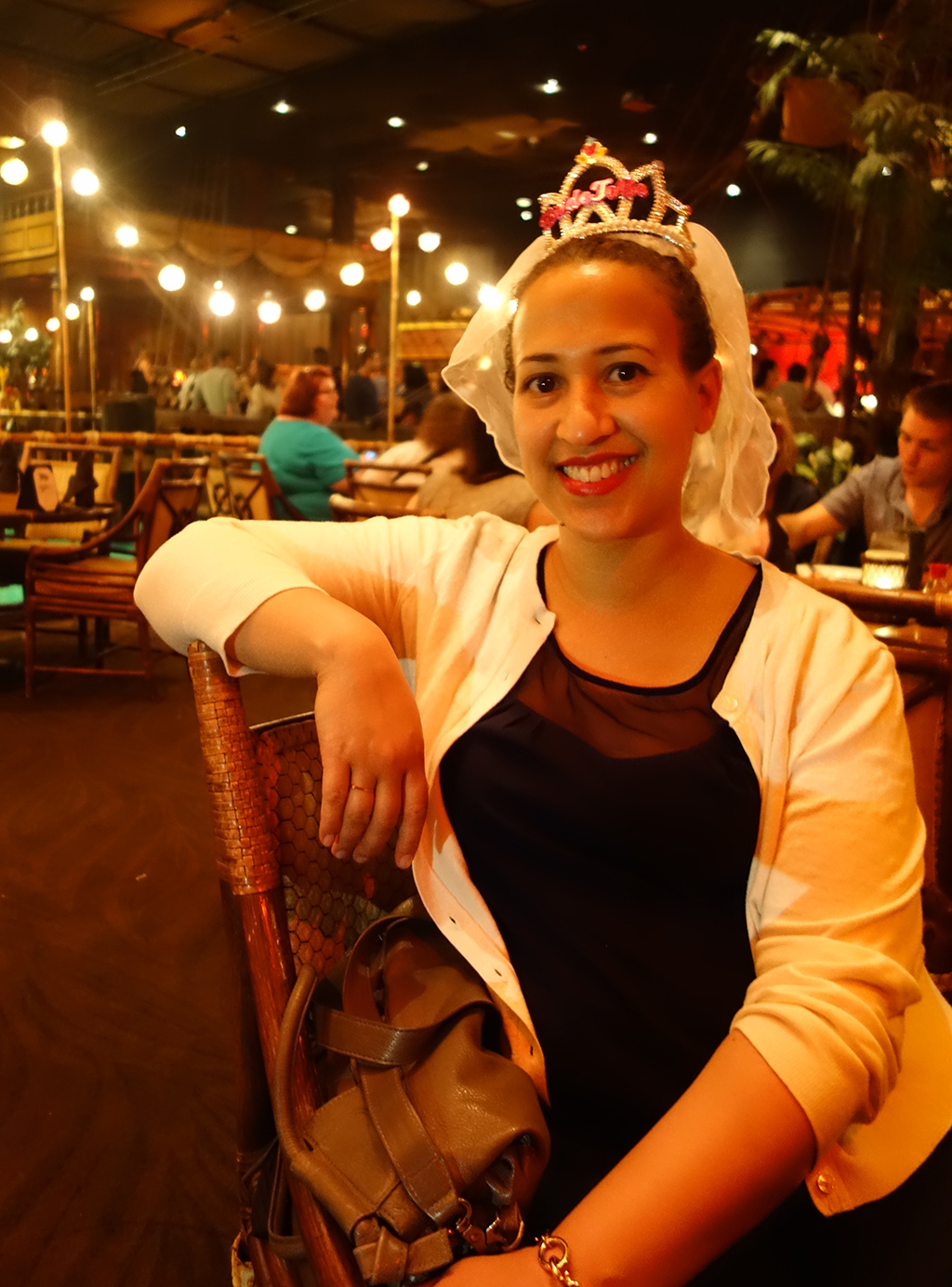 It is still going strong a youthful 70 years after opening. The drinks menu still features super strong rum punch, ideally served in scorpion bowl fashion for sharing along with a side of exotic egg rolls.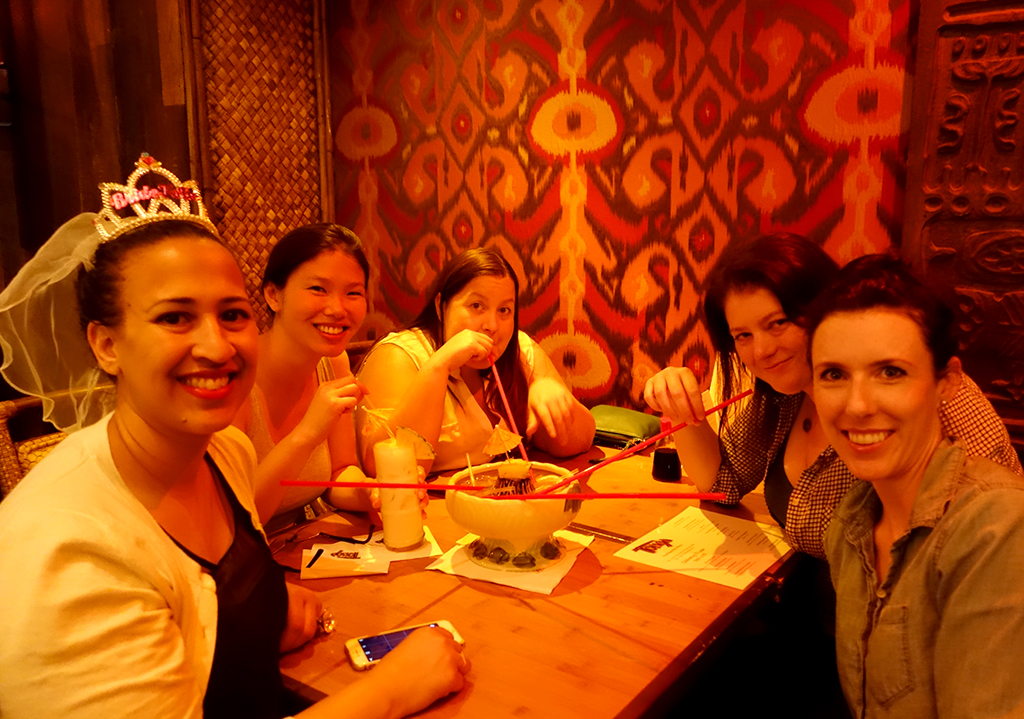 There's bamboo furniture, lava rock, palm mats, thatched roofs and all kinds of gorgeous details. But the real star of the show is the "lagoon" – the barely-disguised olympic-sized swimming pool where it rains from pipes in the ceiling to create a tropic storm every hour. In the center, a small boat with a cover band composed of slightly older, supremely talented filipino men, that floats out and back every hour too.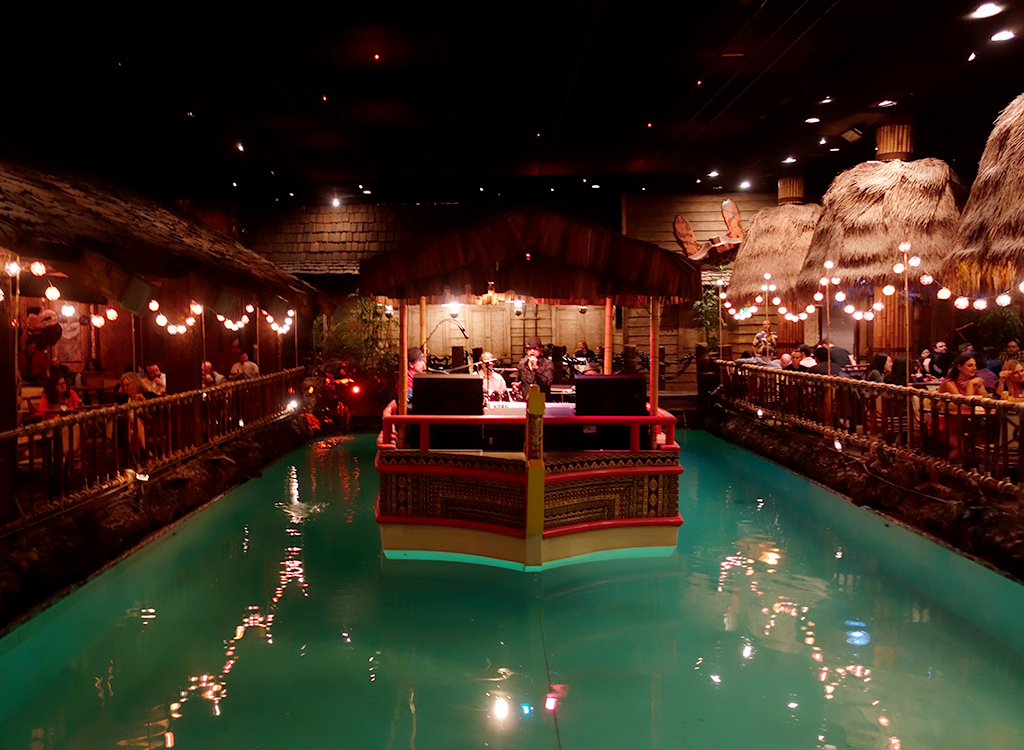 After a couple rounds of tiki drinks, we took to the pirate ship dance floor to turn things up. Jackie – due in November – made for the most adorable pregnant dancing robot. Lots of Santana, Kool and the Gang…basically, the best wedding playlist and so fun for dancing.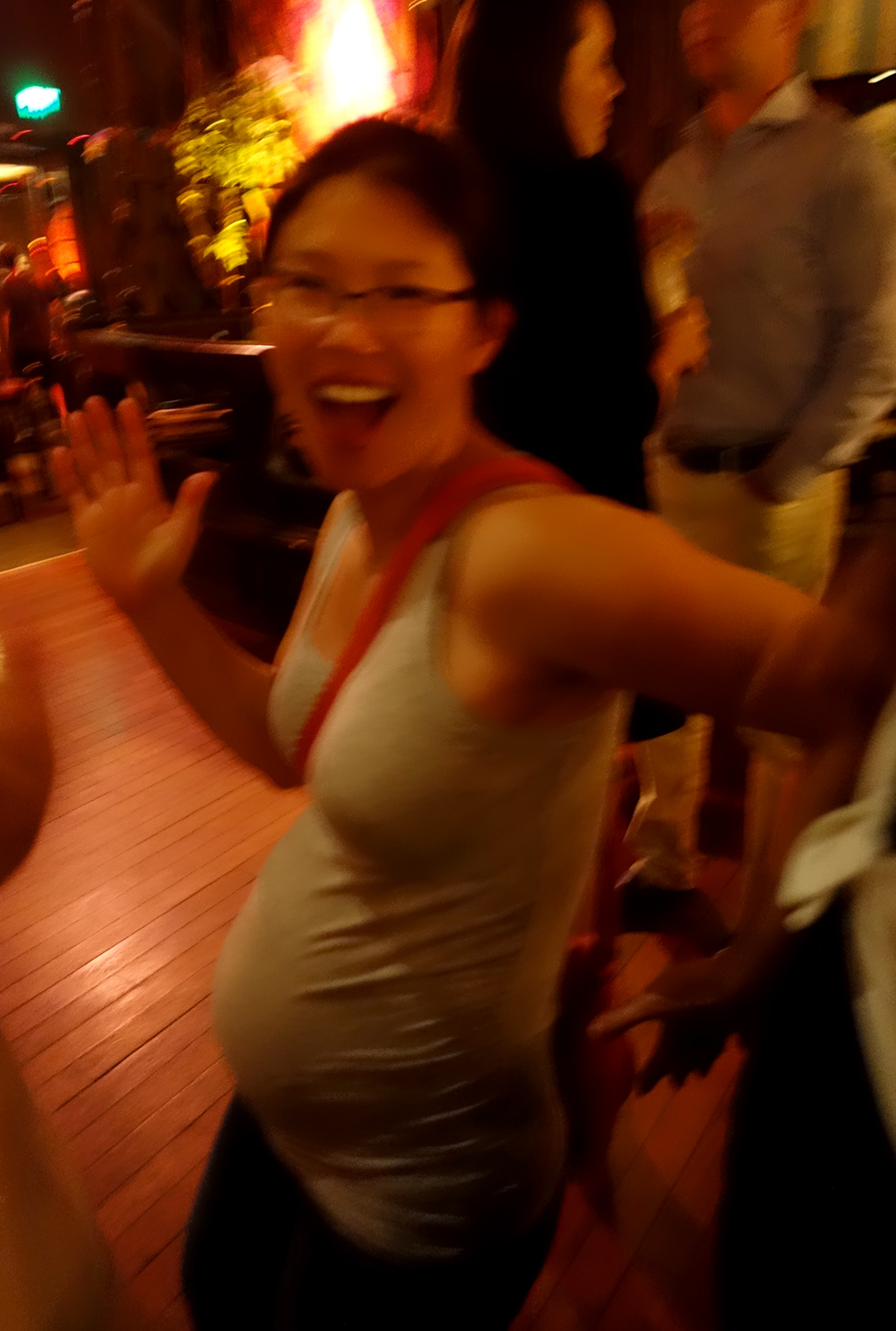 And a lot of singing along too! We made friends with the assortment of midwestern families on vacation and tech startup types in a very enthusiastic, very nerdy dance off.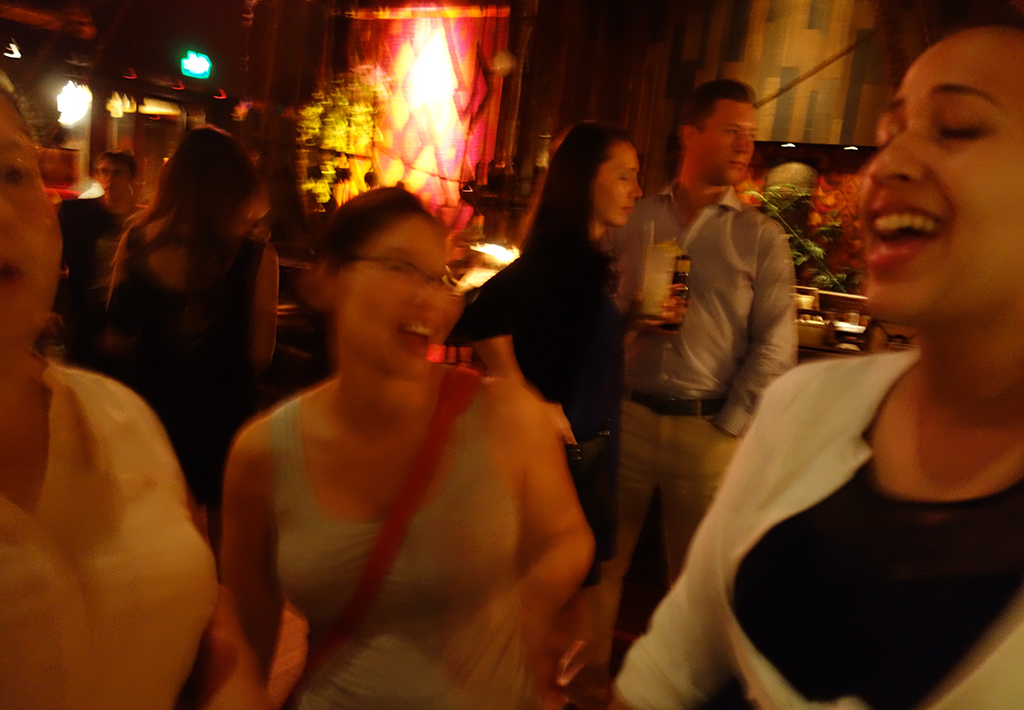 At midnight, the band docked their boat for one last break before their final set and we headed out into the night. Back at my apartment we dug into a junk food spread of chips, candy, peanut butter and It's-It ice cream sandwiches along with a bottle of pink champagne. A successful bachelorette party for a wonderful bride-to-be!