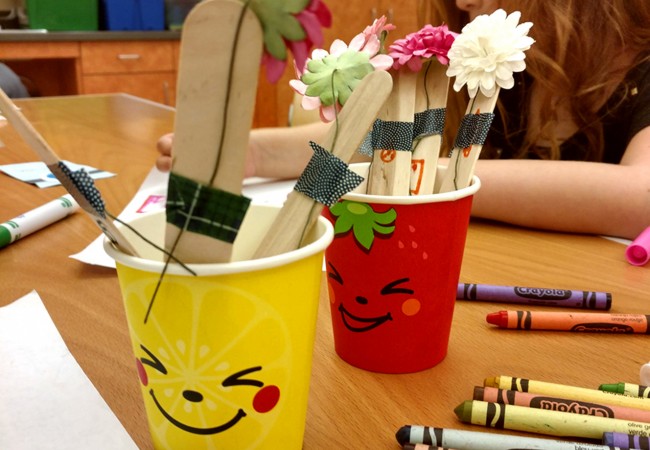 Daisy Girl Scouts: Responsible for What I Say & Do Petal
Our Daisy Girl Scout troop has started earning their petal badges! For our first meeting in January, we worked on the orange "Responsible for what I say and do" petal.
Five year olds are exactly the right demographic for the classic "card game" 52 pick-up. We had the girls work as a team in three timed games as our wiggle break activity.
For the main craft, we made "flower pot" chore reminders using three popsicle sticks decorated with a drawing of a daily task (ie: brush teeth, walk dog, do dishes), a paper chrysanthemum and washi tape. This was their best, most-attentive craft project yet!
Name tags and coloring as girls arrive
Opening circle with the Girl Scout pledge and handshake
Discussion of what "responsible" means, promises and New Year's resolutions
Wiggle break: timed rounds of 52 pick-up
Craft: Chore reminder flower pots
Closing circle: badge ceremony and friendship circle