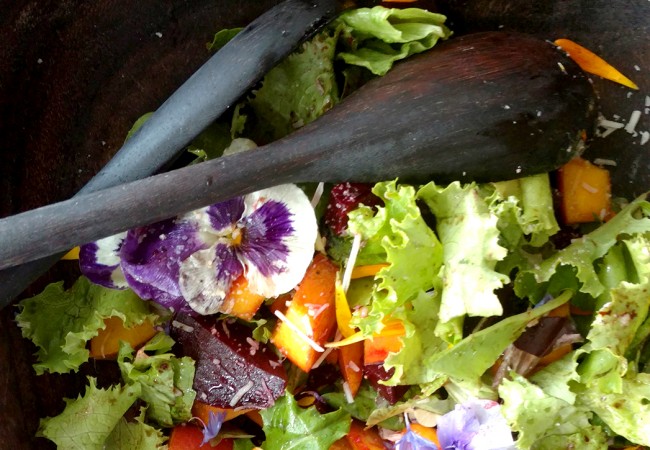 A California-Inspired, Midwife-Approved Meal Train Menu for New Mothers
I keep finding just a tiny bit more room in our freezer for more postpartum food. Here's a menu with California farmer's market summer flavors and lots of special ingredients to help new mothers heal and feed their new babies.
1. Ginger chicken soup with brown rice
This soup includes postpartum super foods ginger, sweet potato, carrots, fennel and kale. I start most of my soups by making a hearty pot of chicken vegetable stock the day before. For this, I use the remains of an organic roast chicken from farmer's market or Whole Foods with lots of vegetable "scraps" from the refrigerator. Kale stems, onions, celery hearts, etc. all help to make a richly flavored broth when simmered for hours.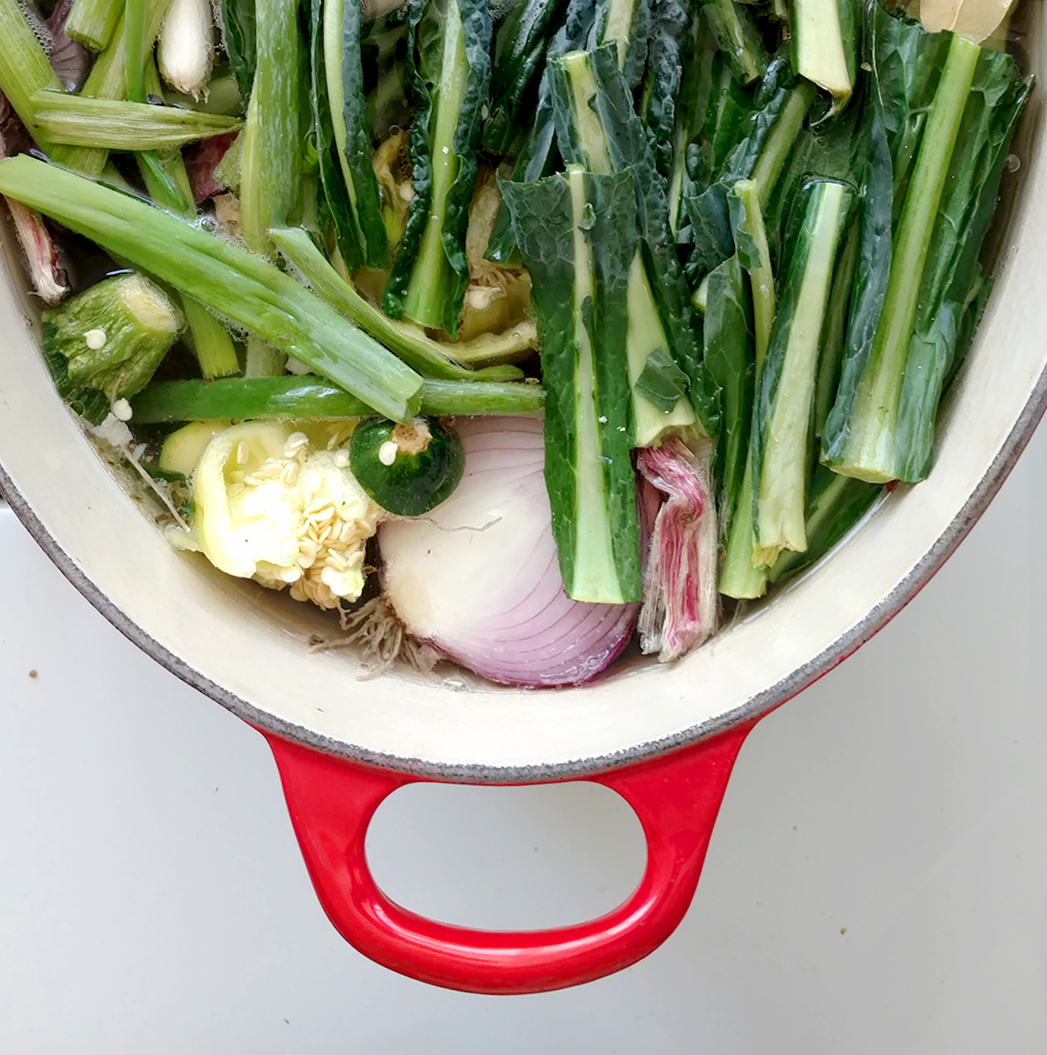 When the broth is cooling the final time, I move on to the next steps. I started a pan of Trader Joe's brown rice medley on the side. Chopped my vegetables into a mirepoix and roast with salt and pepper in a separate pan. Here I used carrot, sweet potato, fennel and red onion.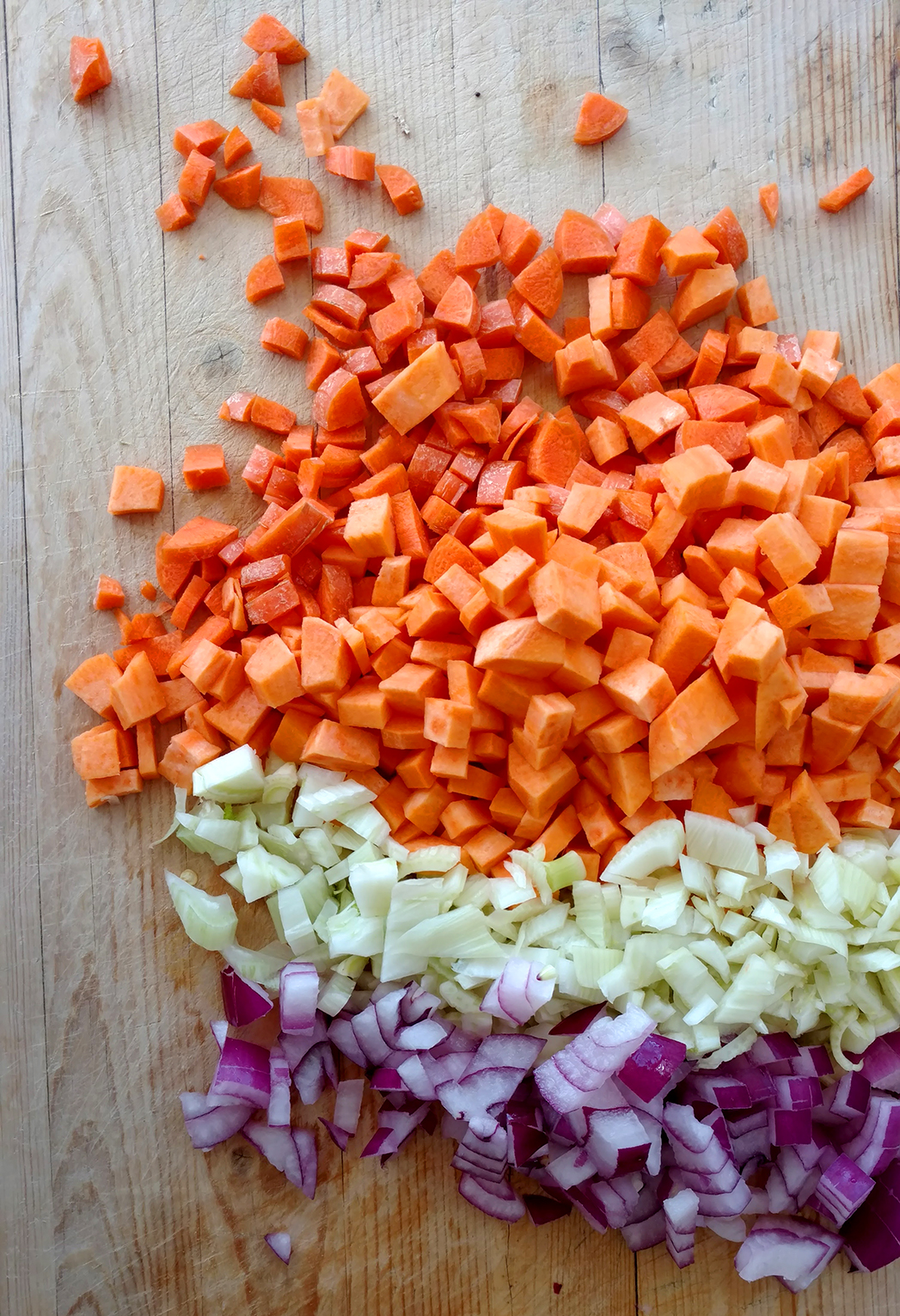 When the rice and vegetables are cooked, I strain the broth and pick out  chicken meat that has fallen from the bones to add to the soup. Everything comes together quickly over a low simmer. For this soup, I added a huge amount of fresh grated ginger, fresh garlic and chopped kale at the last minute. Salt and pepper to taste.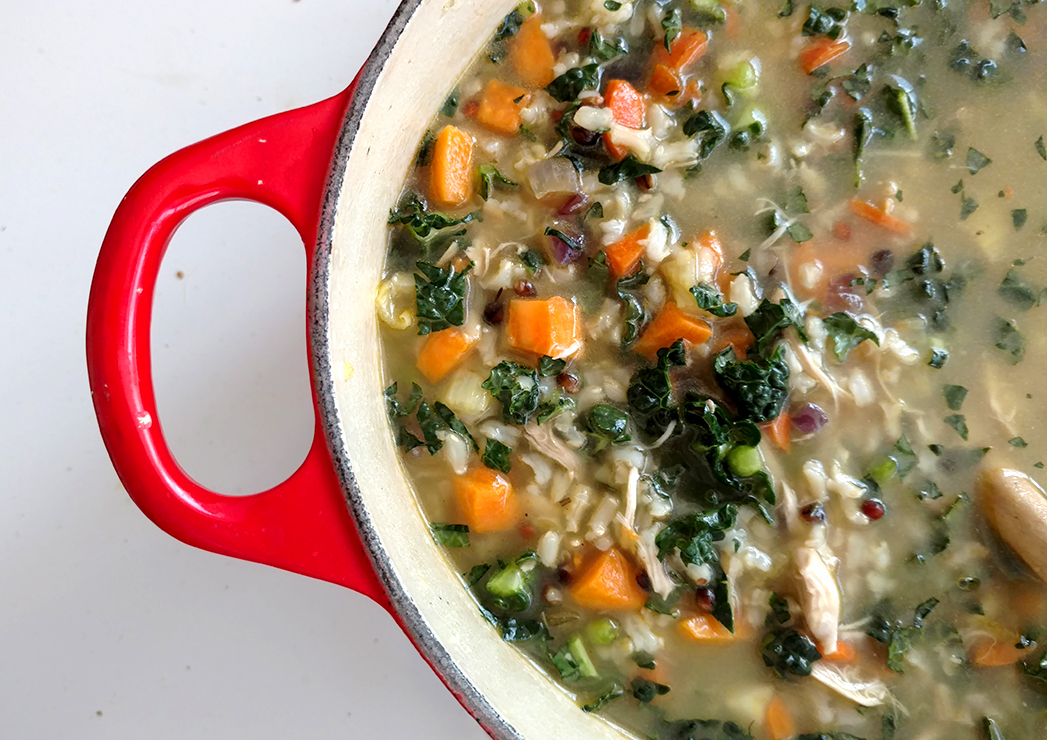 2. Green salad with cling peaches and beets
You can't help but feel healthier with a gorgeous salad of leafy greens, edible flowers, cling peaches and roast beets. The beets and greens are both postpartum super ingredients. A nice simple vinaigrette and a sprinkle of cheese rounds out the salad.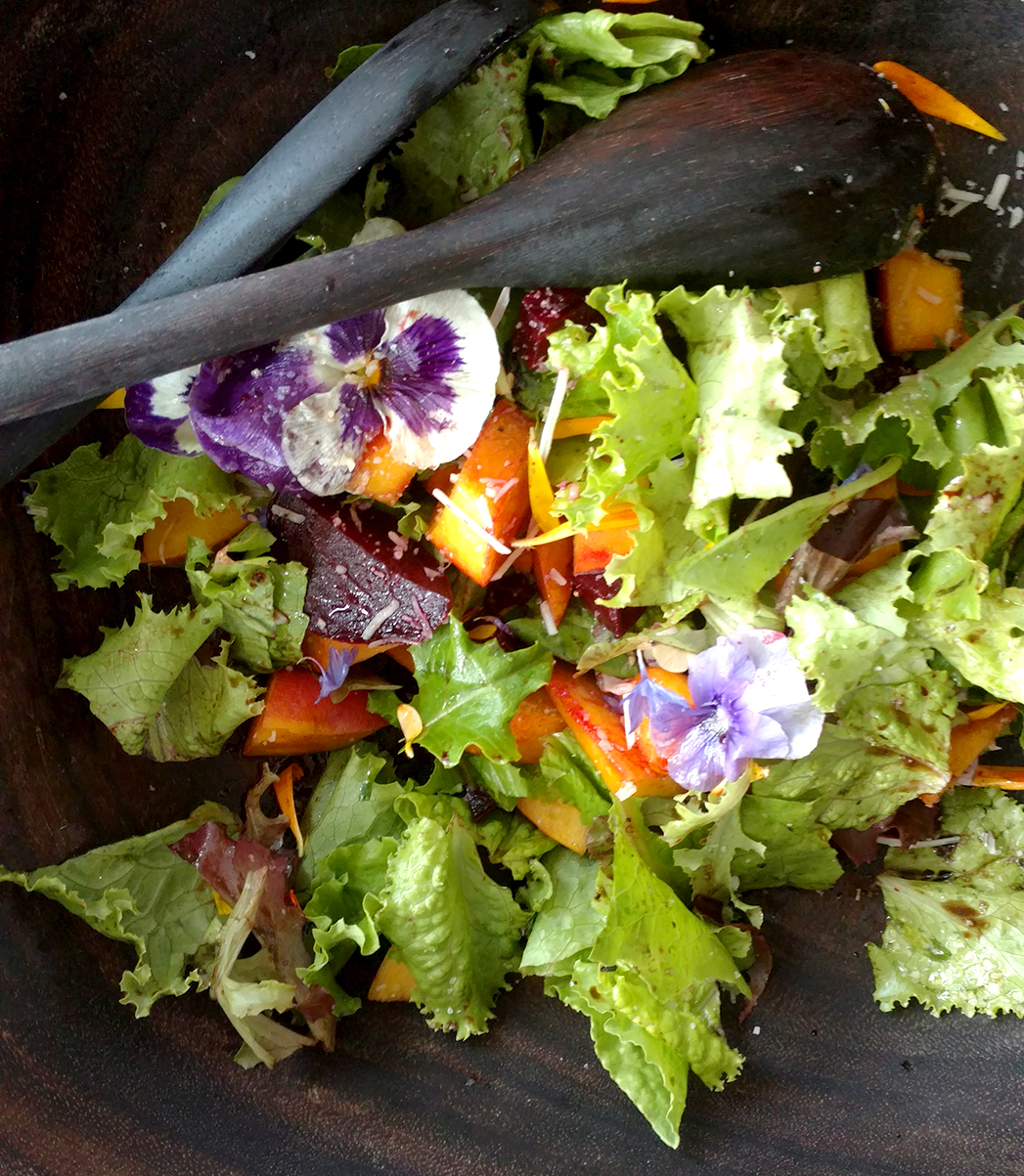 3. Apricot oatmeal lactation cookies
I used this recipe from a fellow blogger as inspiration for these hearty lactation cookies, swapping out unsweetened coconut for the chocolate chips. Oatmeal, flax meal, brewer's yeast, apricots and coconut are all supposed to be great for new mothers.