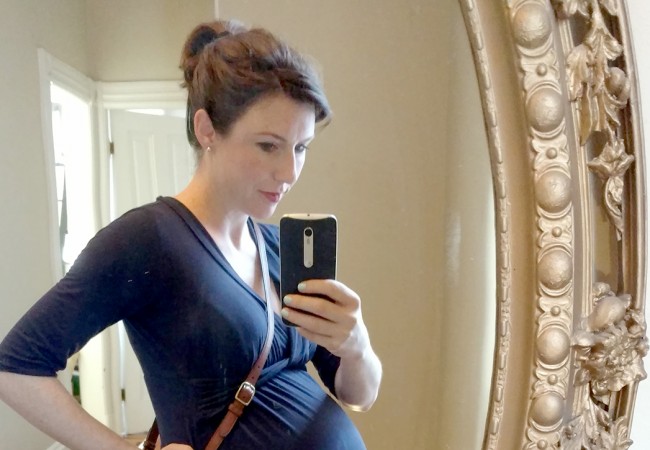 Thoughts on Being 39 Weeks Pregnant
Still waiting for this baby to make her entrance. Doctor reports everything is processing smoothly and she appears to be a super healthy little person. I think she's probably outgrowing the newborn outfits I packed for her to wear home from the hospital.
I've hit two milestones this week. First, everyone suddenly refers to me as an "us" – a special kind of royal we to recognize just how ready she is for the world. Second, the daily call/email/text check-ins to see if I've had the baby yet have begun in earnest. A few more random thoughts: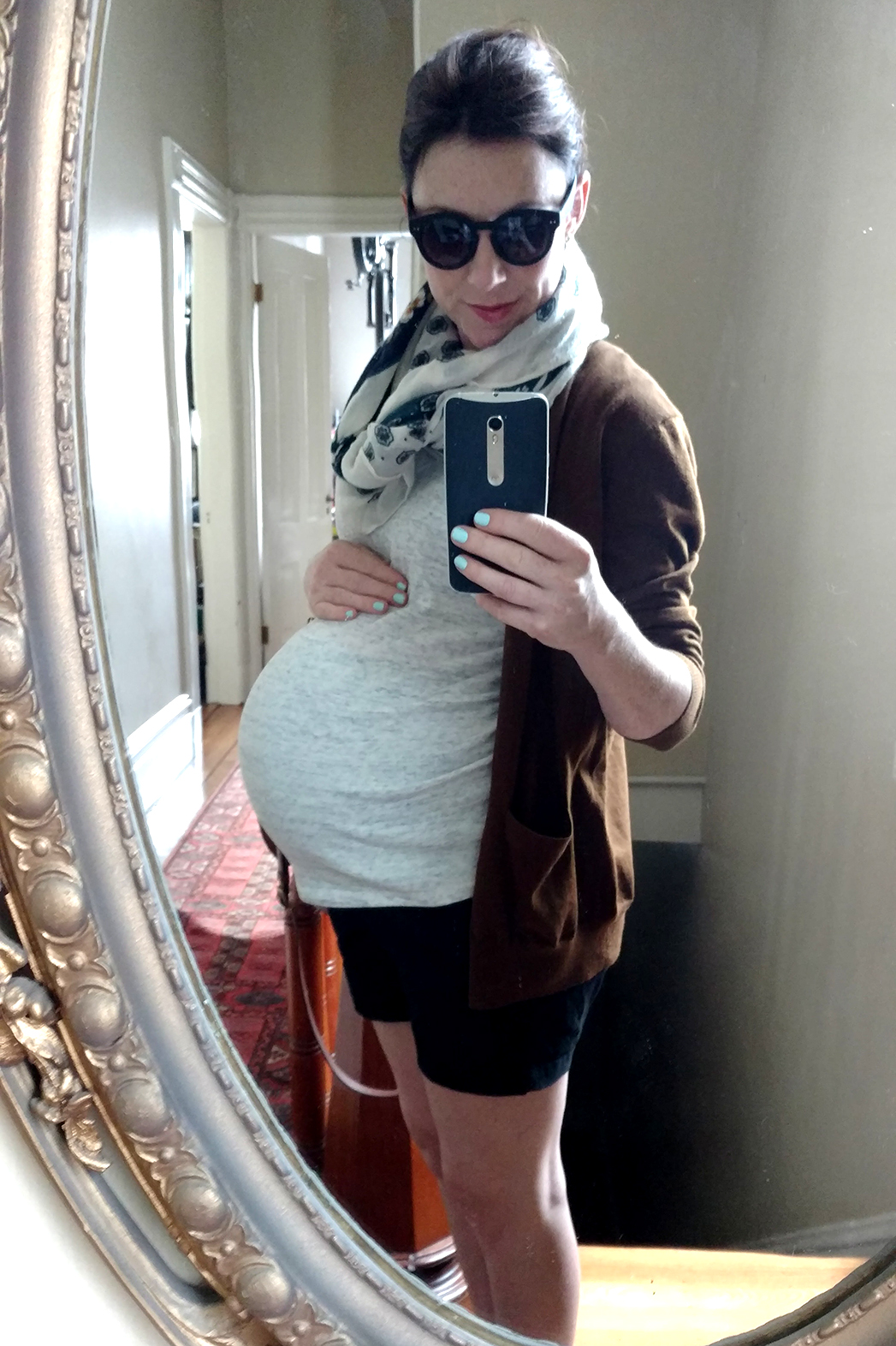 I went for a beach picnic with friends on Saturday in goofy maternity shorts. In the process, I acquired an embarrassing sunburn on the inside of my thigh, an area that now gets sun exposure thanks to my new "pirate" posture for sitting. Oh, to be able to cross my legs!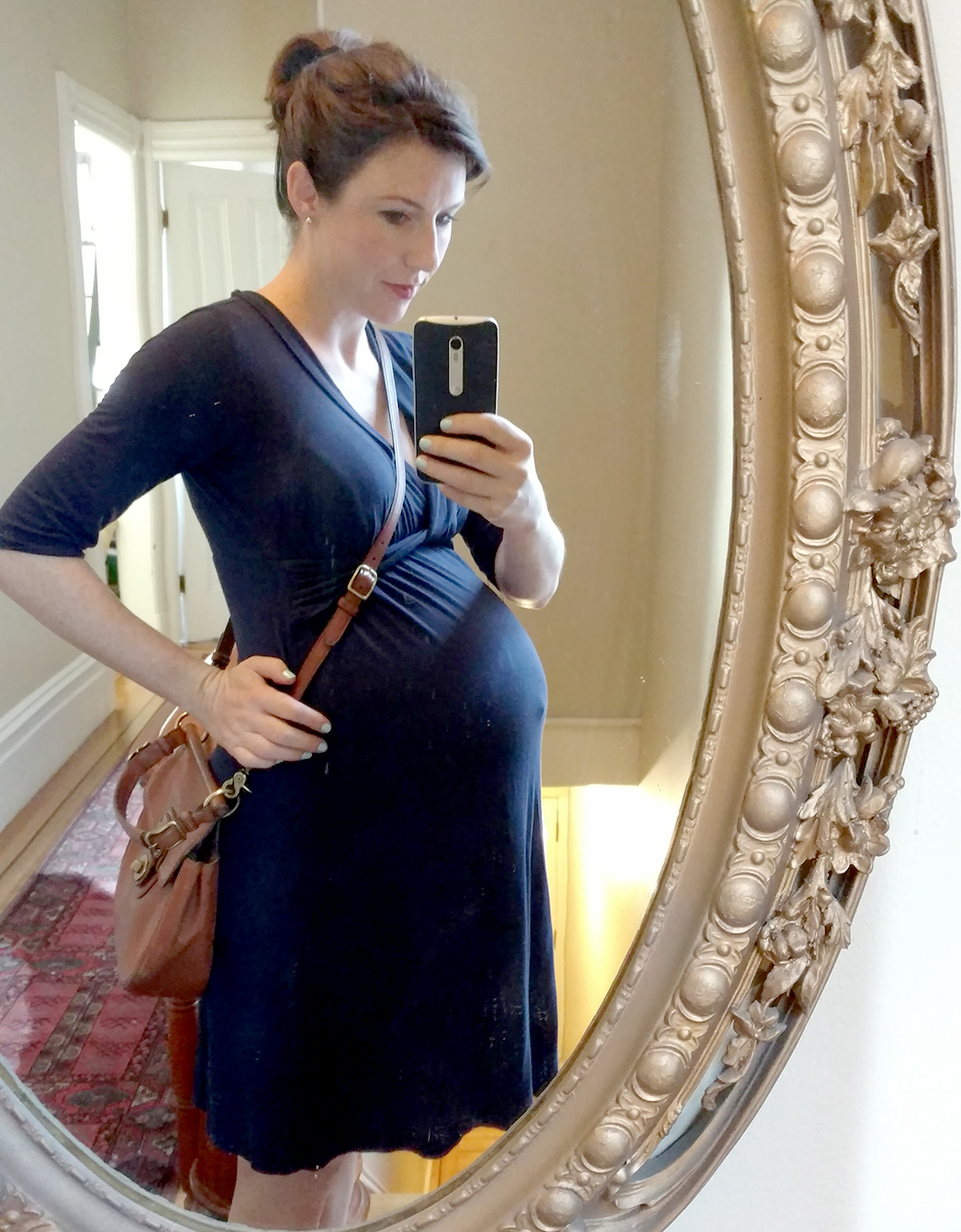 We also went to see Ghostbusters over the weekend. It was super fun – go see it! – but also quite loud and I think we scared the baby in the process. She was kicking up a storm. Poor baby! It was worth it for Kate McKinnon's epic battle scenes.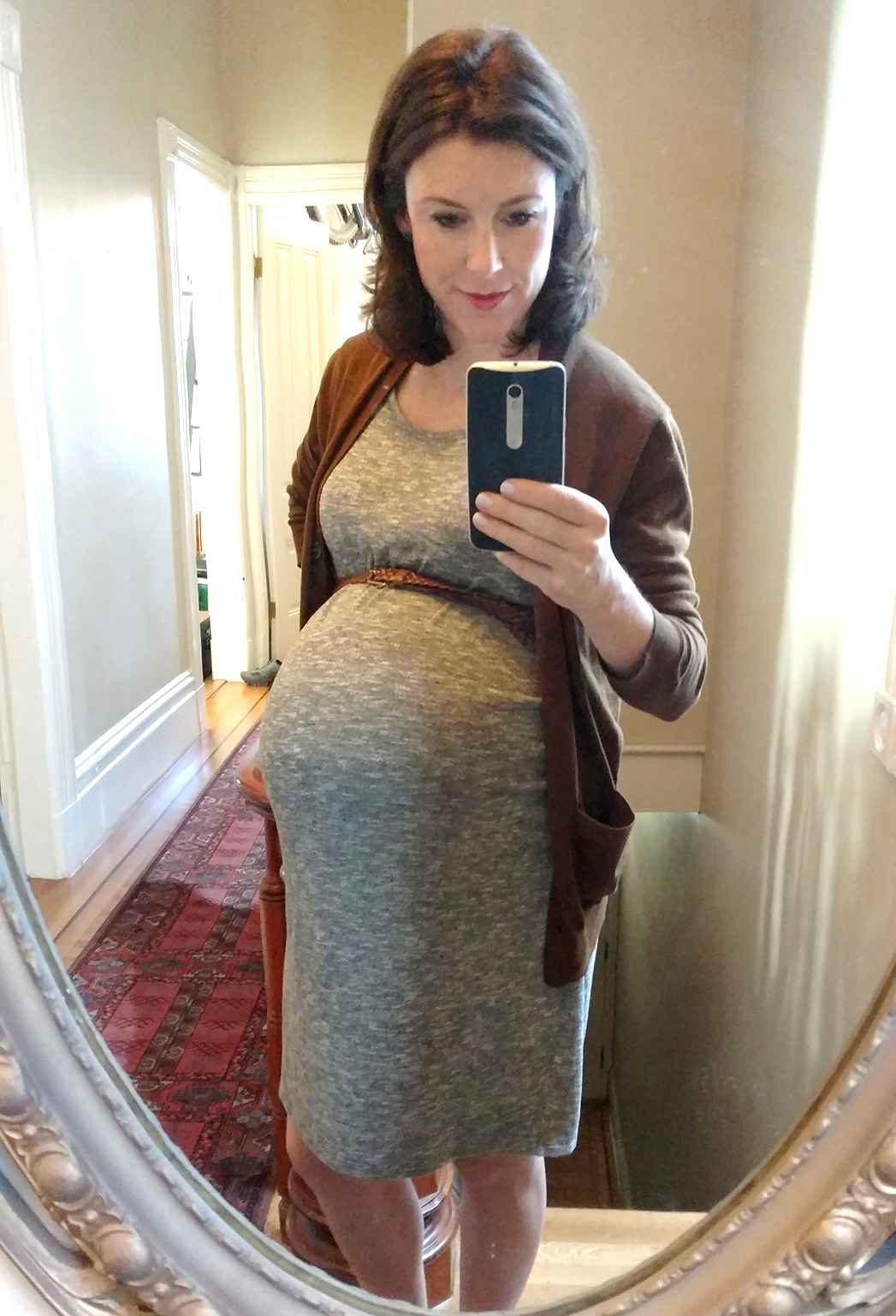 This continues to be a slow, slow time. I stay in bed with breakfast watching YouTube videos and reading until about 9:00. Then, one "adventure" for the morning – yesterday I walked a few miles to the art store for photo mats and then explored a few sales in the mall for post-baby clothes. A big healthy lunch at home, followed by a nap while watching Tour de France race through the alps. A snack and then second "adventure" or a doctor's appointment in the afternoon. It's so nice having Rob at home, still working, with me at this time. Light dinner, yoga and bath before going to bed in my nest of pillows.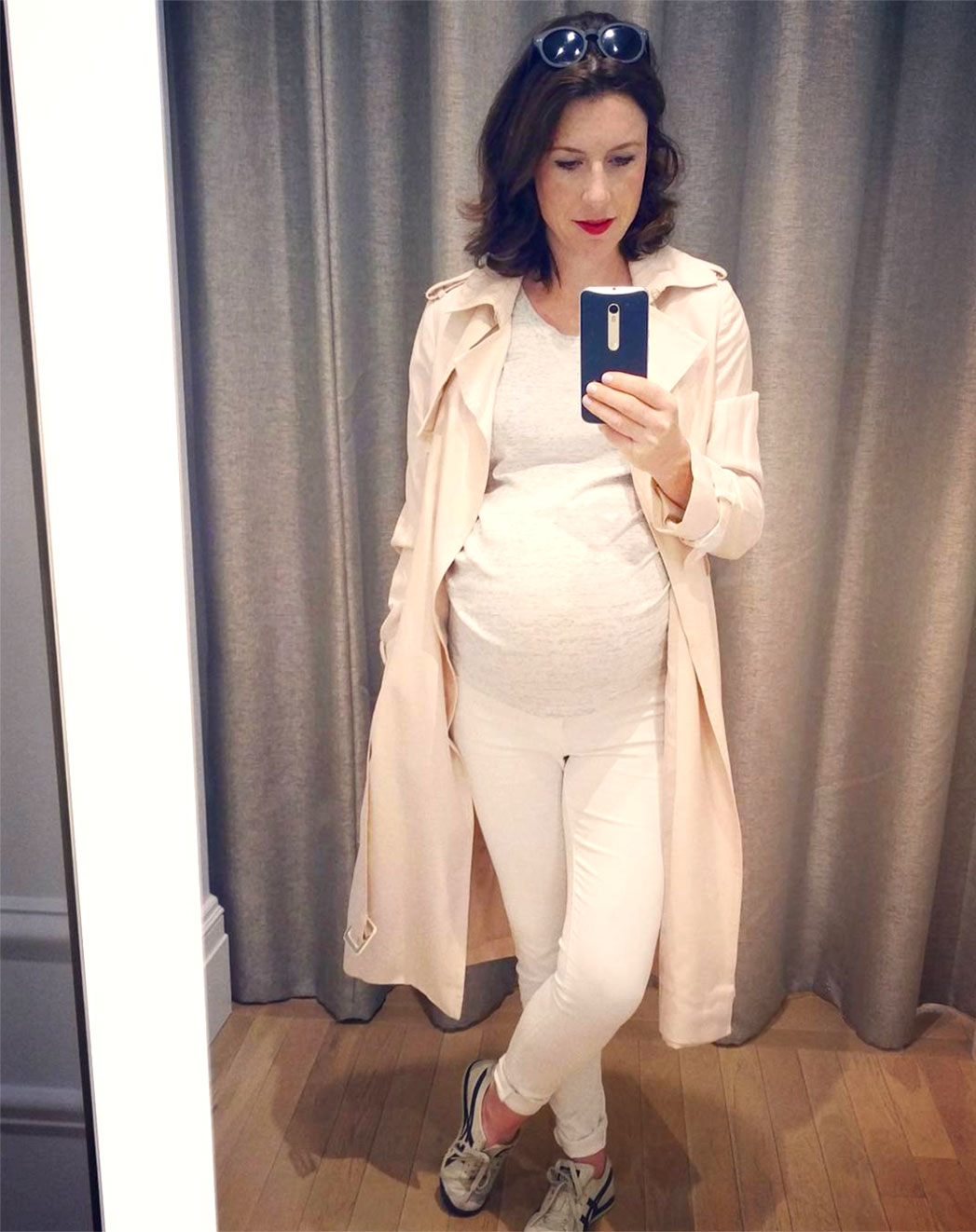 I ended up buying this impractical, gorgeous peach summer coat on super sale at Club Monaco. I think it will be cute with our black Baby Bjorn underneath when we start to venture out again in the world. I miss my ankles!