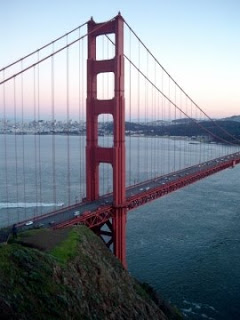 Tips for the San Francisco Visitor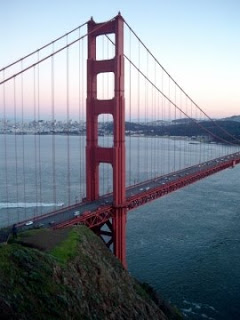 San Francisco tourism is doing quite well these days. It seems like a different European country exports their entire population each week. This week: we're absolutely overrun with Italians.
San Francisco is an amazing city and great fun for a vacation. So, I've decided to dedicate this week – at the heart of our tourism season – to sharing some tips for our visitors. First off, guidelines for anyone coming to the city:
Wear: Bring a sweater. Dress in warm layers. A scarf is always handy. Comfortable shoes are a must.
Hotels: I recommend using Priceline to bid for a 4 or 3 1/2 star hotel in Union Squre East, SOMA or Embarcadero. You can usually get something nice and centrally located for around $100 a night.
Subway: Paying can be confusing, we apologize. Here's how it works: Get some dollar bills, press H on the BART ticket machines to switch those bills to quarters. Drop $2 in quarters into the turnstile, take the 90-minute transfer and you're set!
Skip: Pier 39 is a disaster, taking the trolly is expensive, walking across the Golden Gate Bridge is an excellent way to get pnumonia. I'll offer plenty of alternatives to each this week.
Avoid: Do not walk from Civic Center to downtown along Market Street. I see tourists every morning on my bike commute making this terrible, stabby trek. Take the subway – it's right there. Same goes for the Tenderloin. This a great city for walking, but there are some places that you just shouldn't go.
Alright, let's move on to the fun stuff! What to see and do in San Francisco…