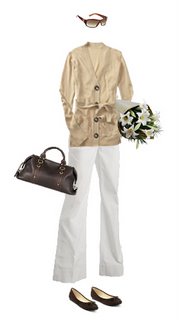 What to Wear: Flower Market
It's hot out but it's still fall. Today's trip to the flower market requires a simple outfit that works for a range of temperatures.
Okay, so if this was InStyle Magazine they might recommend the outfit for the above 60 crowd. Oh well! I guess you could call it a classic!