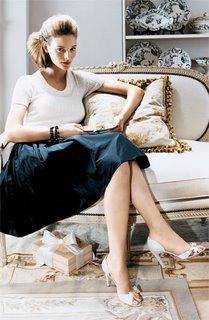 Things I Love Today: Sweaters & Skirts
Everything about this Trina Turk outfit and this photo is appealing to me. I would be ecstatic wearing nothing aside from full skirts and sweaters for the entire holiday season. It's stylish, warm and comfortable.
This white sweater is $250 and the taffeta skirt is $260 from Nordstrom. I'll try to find some bargain alternatives to post later.