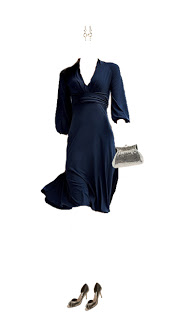 What to Wear: First Adult Wedding
The wedding season panic continues! Is there anyone out there not worried about what to wear to a wedding this summer? Here is Asako's requst:
Like many of your writers I am frantic with the upcoming wedding season especially since this is my first real adult wedding. Many of the others I've missed while I was off in grad school but now I've moved "home" to Michigan with just a bit of spare change. I'm acting as the special assistant to the bride. I need a solid outfit that will mask what I call the "mother load" (my plus size bust) while handling the unpredictable Michigan spring weather.

I'm desperate and another trip to the mall might drive me crazy. Being out of town for the last two years means that this will be the first time that many people will have the chance to see me so I'm a bit nervous.
Yikes! First things first: a) brides get to have special assistants? Since when and where can I get one? b) I have the opposite of a "mother load" myself, so I'm not claiming to be an expert. Here we go!
Dress – Victoria's Secret should know a thing or too about larger chests. This dress is in a gorgeous color and on sale for only $65.
Clutch – Put the money you've saved on the dress toward a sparkly clutch and a facial.
Pumps – Silver and snake print leather is definitely a "grown up" shoe choice.
Earrings – Pretty flower and leaf decorated drops.
Asako will knock 'em dead!