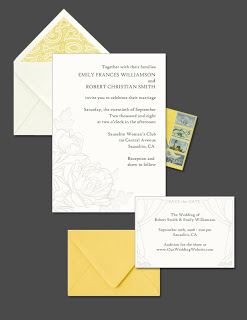 Wedding Wednesday: Proof of Concept
My vision for the wedding invitations is pretty well sketched out now. I sent this "proof of concept" mock-up to Jordan and she gave it the go-ahead.
It's really rough, so now I'll need to go back and work out the details for the final version. The text has to be written, fonts need adjusting, the images need to be purchased, the flower design updated and the envelope liner found. Jordan shared a great resource for printed paper for the liners.